What It Costs to Raise a Child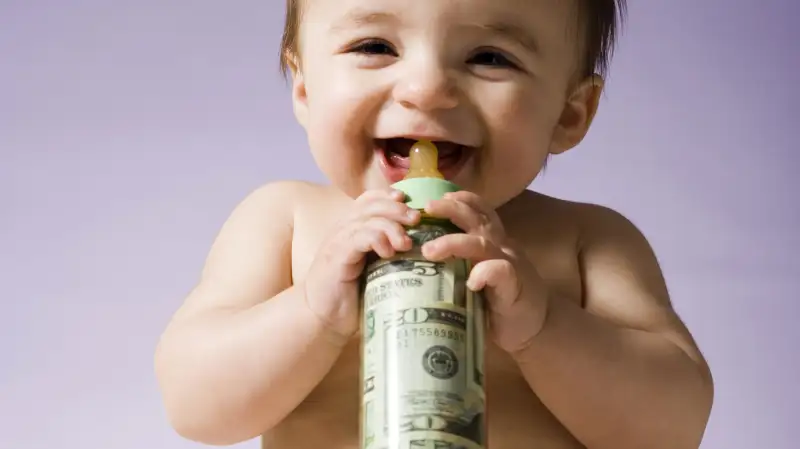 A middle-income family can expect to pay $245,340 to raise one child up to age 18, according to an annual study released today by the U.S. Department of Agriculture. When adjusted for anticipated annual inflation of 2.4% though, the total in 2032 dollars will look more like $304,480.
The cost to raise a child, excluding pregnancy and college expenses, increased by only 1.8% over last year's estimates, representing the smallest price jump since the financial crisis.
Middle-income parents shelled out between $12,800 and $14,970 last year on their child, depending on the child's age. But wealthier families spent more than twice what middle-income parents do, reaching $407,820 to rear a child for 18 years.
Housing remains the largest expense of any parent's budget at 30%, unchanged from 2012, followed by child care/education (18%), and then food (16%). More affluent families spent a larger percentage of their funds on childcare costs, while those in middle or lower income households tend to spend more on food.
The amount spent also varied by region, driven largely by the cost of housing. Those living in the urban south could expect to spend $230,610 on their child, but those living in rural areas could expect to spend far less—$193,590. Families living in the urban northwest can expect to pay the most at $282,480.
Related:
Why the Cost of Raising a Child Shouldn't Stop You From Having a Baby