What It Really Costs to Attend Super Bowl 2018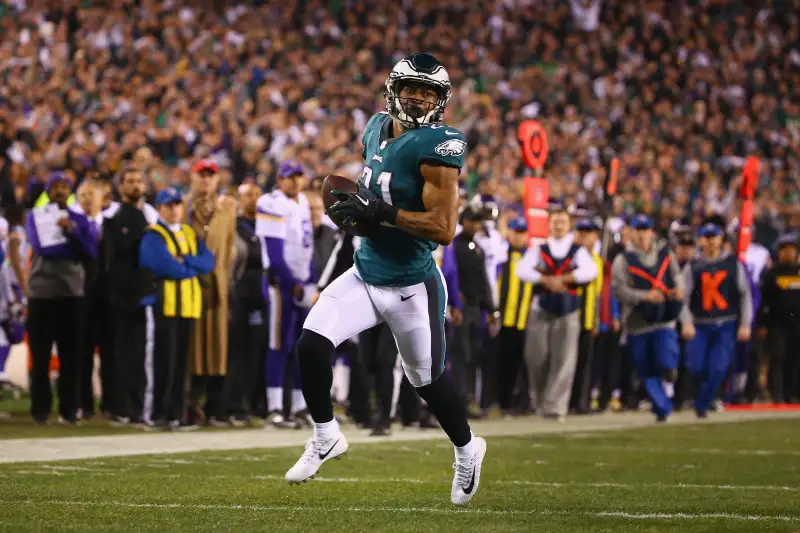 Mitchell Leff—Getty Images
The teams for Super Bowl 2018 are now set in stone, but prices to attend the big game in Minneapolis can vary widely.
The Philadelphia Eagles will play the New England Patriots on the first Sunday in February to an expected Super Bowl crowd of over 1 million. If you haven't bought your Super Bowl tickets yet, there are still about 1,600 seats in U.S. Bank Stadium available on StubHub.
Yet with an event as big as the Super Bowl, your out-of-pocket costs will encompass more than just the ticket price. Money breaks down what each person can expect to spend for a day (or, perhaps, a weekend) to watch Super Bowl 52 in person.
---
Super Bowl Cost for the Budget-Minded
$3,000 for the least expensive Super Bowl ticket sold on StubHub—you'll be in the upper corner sections.
$98 for an average "Rally Bus" ticket to U.S. Bank stadium from the four surrounding states (and home again afterward): Saves you a parking pass and lets you pre-game before the action on the field even kicks off.
$35 for food and drinks: You've pre-gamed, so stick with water and $6 hot dogs.
Total: $3,133
---
Super Bowl Cost for the Weekender
$4,944 for a Super Bowl seat in the upper end-zone area.
$283 average roundtrip airfare from other U.S. cities to Minneapolis.
$1,237 for two nights at a HomeAway vacation rental about 20 minutes away from the stadium.
$4 for an All-Day Pass for local metro and buses: Skip the car and parking hassle.
$57 for game-day food (because you can't pass up a loaded burger with Tater Tots for $20.50).
$36 for drinks: Because the game just isn't the same without a $9 beer … or four.
$78 average cost of dining the rest of the weekend.
Total: $6,639
---
Super Bowl Cost for the Big Spender
$20,000 for each Delta Sky Club Super Bowl seat on StubHub, which includes food and drinks.
$283 for roundtrip airfare to Minneapolis.
$10,500 for three-night stay at Booking.com's own Superbowl Suite in downtown Minneapolis.
$340 for a luxury rental car for the weekend: You'll want to get around town before and after the game.
$0 for parking: If you're buying at least four Sky Club seats, you'll get free VIP parking (otherwise, it's $45 for general parking).
$720 VIP tickets to the "Leather & Laces" party on Friday night: Party with Donnie Walberg, Jenny McCarthy and Flo Rida.
$133 average cost of dining for rest of the weekend, including dinner at Scandinavian hotspot Upton
Total: $31,986
---
How Money Calculated the Costs
U.S. Bank Stadium has a variety of resources, including several planning guides that Money used to price out dining experiences and local transportation options. Stubhub provided ticketing pricing as of January 22, 2018. Booking.com provided hotel recommendations and pricing for the Minneapolis area.
Airfare to Minneapolis–Saint Paul International Airport, was provided by flight booking app Hopper. The cost was based on an average price of flights booked from other U.S. cities on January 19, 2018. Hopper reports prices will continue to rise as much as $10 per day leading up to the game.