Why Your Costco Membership Is Going to Cost More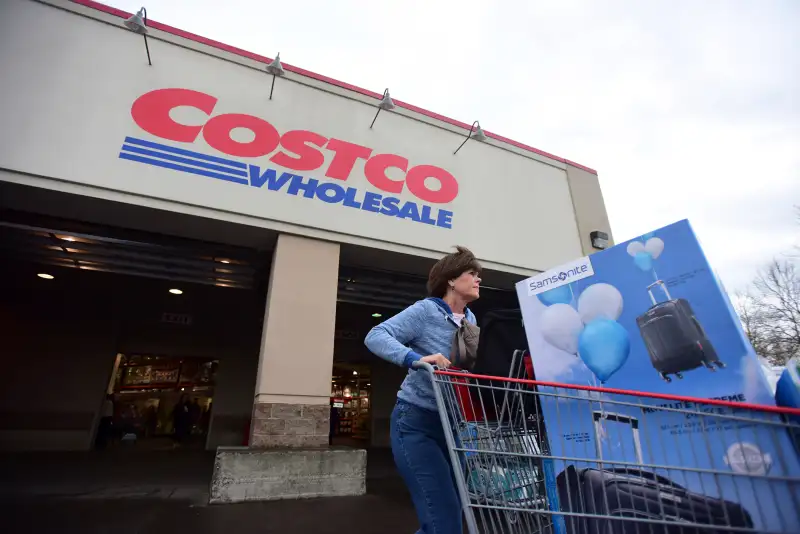 Alex Milan Tracy—Sipa USA/AP
Costco has famously kept its rotisserie chickens and hot dogs cheap for years. The latter, featuring an oversized frank and 20-ounce fountain drink, has been stuck on the same $1.50 price point for an astounding three decades.
The same cannot be said for Costco membership fees, which the company has generally increased every five or six years. Costco last hiked the fees in 2011, from $50 to $55 for basic membership and $100 to $110 for executive membership. Here we are five years later, and signs indicate it's time for another price hike.
Citing UBS analysts, Business Insider reported that Costco is due to jack up its membership fees sometime this year or early 2017 by roughly 10%. If and when the change comes, the cost of a basic membership will increase from $55 to $60 annually, and an executive membership would go from $110 to $120. Executive memberships offer 2% cash back on most Costco purchases, but the added expense obviously only pays off if you do a significant amount of shopping at Costco.
The UBS analysis indicated that increasing the annual fee wouldn't have much effect on membership growth. "We believe Costco's price transparency, limited [product] offering, and attractive membership structure have helped lend it a level of consistency that's rare in the world of hardline and broadline retail," the report explained.
In other words, very few Costco members who currently believe the $55 or $110 annual fee is worth the money are going to blink at paying $60 or $120. The vast majority will find that membership is worth the cost, even when it's $5 or $10 more expensive. After all, if you're saving $2 or so per gallon of milk you buy at Costco versus your local supermarket, and you're doing a substantial amount of shopping at Costco, it's easy to see how quickly the membership can pay off.
On the other hand, many people have pointed out that Costco's bulk-size products don't necessarily work in the customer's favor. Yes, items might cost less on a unit-size basis compared to traditional supermarkets, but members can wind up spending more overall, especially if they wind up throwing away a lot of the Costco food they buy—and nearly everybody who shops at Costco tosses food because it goes bad before they can eat it.
Read Next: Why Costco May Never Raise Prices on $4.99 Chickens, $1.50 Hot Dogs
For what it's worth, a recent Consumer Reports survey indicated that a Costco membership is slightly more cost effective than a Sam's Club membership, even though Costco costs more (from $55 versus $45). Whether Costco still has the edge after a price hike is up for debate. Granted, if and when Costco raises fees, Sam's Club and other warehouse membership clubs will probably do the same.