'Crazy Rich Asians' Screenwriter Quits the Sequel Because She Was Reportedly Offered 8 Times Less Than Her Male Co-Writer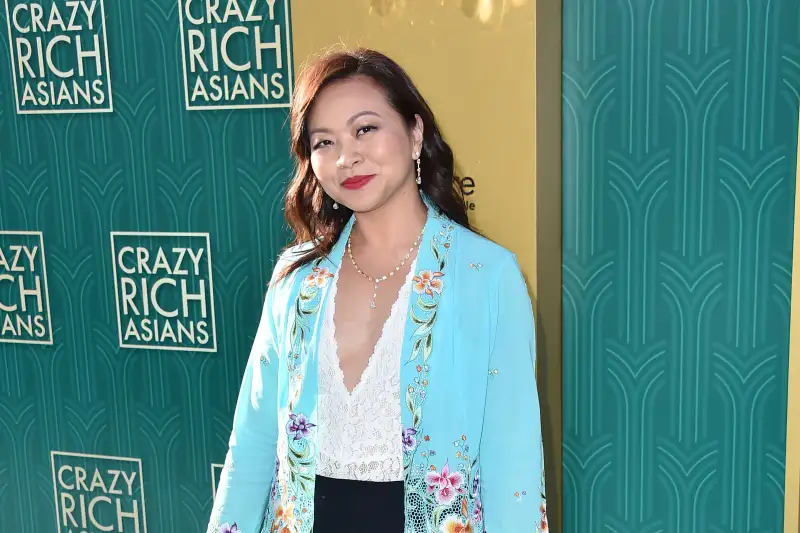 The amazing success of Crazy Rich Asians was supposed to have proved it was good business to have better representation of non-white people — and Asians, in particular — in the movies. But now, the two sequels planned for Crazy Rich Asians have one less Asian person closely associated with them: Adele Lim, the Malaysian-born screenwriter of the original film, quit working on the sequels after finding out that her white male co-writer was making significantly more money than her, according to The Hollywood Reporter.
Everyone was aware that when Crazy Rich Asians was released in 2018, it was the first big-budget Hollywood movie in decades featuring a predominantly Asian cast that wasn't "about martial arts, nerds, or a period piece with subtitles." A landmark USC film study published in 2016 showed that Asian representation in movies has been particularly abysmal, with a tiny number of roles on screen for Asian people and few jobs behind the camera working on major Hollywood productions.
Clearly, the glitzy romantic comedy resonated with filmgoers: Crazy Rich Asians opened as the No.1 movie at the box office in August 2018, proving the "Power of Diversity" as a New York Times headline stated. It went on to gross an impressive $174 million at the box office in the U.S., plus another $64 million worldwide.
Almost immediately after the release of the movie, Warner Bros. gave the green light to a Crazy Rich Asians sequel, and now there are plans for two sequels to be filmed simultaneously in 2020.
The sequels are still moving forward, but without one of their main screenwriters. Lim says that she and other people of color are often viewed by movie studios as "soy sauce." That is, they are "hired to sprinkle culturally specific details on a screenplay, rather than credited with the substantive work of crafting the story," as The Hollywood Reporter explained.
And when contributors are viewed this way, movie studios are emboldened to pay them much less more established pros. Sources told The Hollywood Reporter that they believe Lim was initially offered around $110,000, compared to $800,000 to $1 million for the other Crazy Rich Asians screenwriter, Pete Chiarelli, who wrote the 2009 rom-com The Proposal, starring Sandra Bullock and Ryan Reynolds.
Lim isn't blaming the situation on Chiarelli, who "has been nothing but incredibly gracious," she said. "But what I make shouldn't be dependent on the generosity of the white-guy writer."