Last-Minute Discounts on Cruises Are Disappearing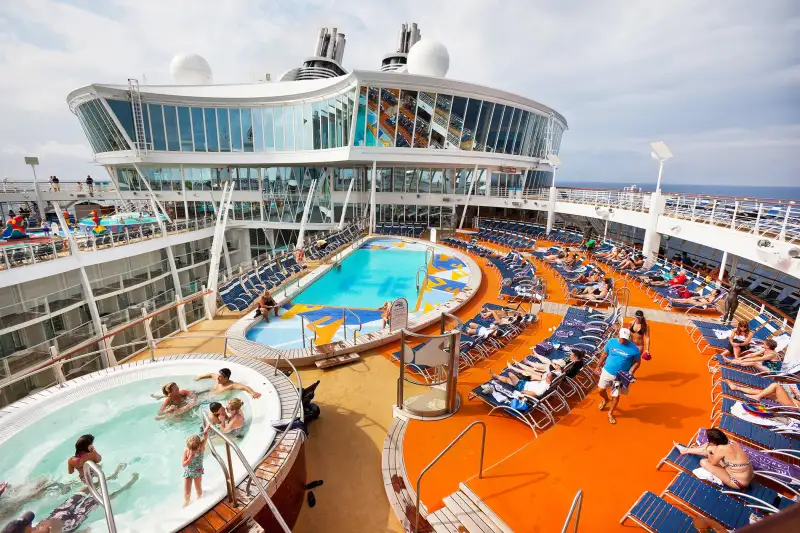 The cruise industry has a long history of slashing rates in the weeks before departure in order to fill up cabins rather than see them go empty. But Royal Caribbean, the world's second largest cruise line, says that most of its last-minute discounts are about to disappear.
The cruise line announced that it will stop offering discount deals 30 days prior to a ship's sail date on trips longer than four days. The deals will apply to cruises in North America, the United Kingdom and Ireland, the Miami Herald reported.
The cruise line says that deals offered in the weeks before departure "cheapen" its brand and upset customers who have bought their trips in advance, according to the Herald. (Obviously, the removal of last-minute discounts comes with the strong potential to boost cruise line revenues as well.)
Since April of 2015, Royal Caribbean has been cutting back on last-minute deals booked 10, 20 or 30 days before a ship's sail date. But this approach confused customers who were not sure when deals stopped for their particular trips, said Richard Fain, Royal Caribbean's chairman and CEO. Hence the move to simply do away with discounts on bookings within 30 days of departure for cruises lasting longer than four days.
If you're looking for a shorter trip, however, discounts are still possible at the last minute. Customers who book three- or four-day trips, which are more likely to be booked spontaneously at the last minute, will still receive deals from Royal Caribbean, assuming there is availability.
The announcement followed a strong earnings report for the world's second-largest cruise line, which was helped by falling fuel prices. Still, over the entire year, the company's profit has defined by 12.8% compared to 2014. The line's outlook for 2016 also fell short of analyst expectations: Its share value closed at $73.58 Thursday, or 12.9% lower than before it released earnings.