Bitcoin and Other Cryptocurrencies Plunged $100 Billion in One Day. Here's What Happened
Money is not a client of any investment adviser featured on this page. The information provided on this page is for educational purposes only and is not intended as investment advice. Money does not offer advisory services.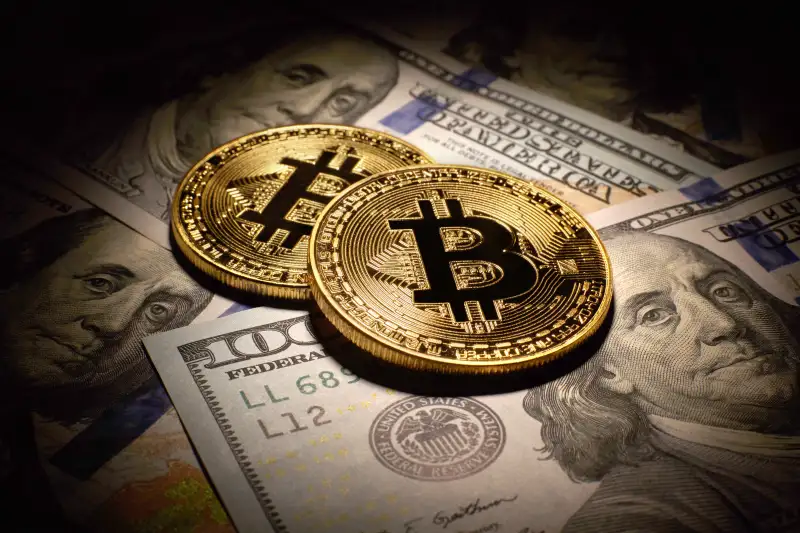 The cryptocurrency market, long described as a bubble that's bound to pop, is crashing hard this week. Several cryptocurrencies decreased by more than 25% over the past 24 hours, and $100 billion in value simply disappeared in a single day.
Bitcoin, the leading cryptocurrency, is down more than 60% off its all-time high hit less than two months ago. The value of each unit of Bitcoin dropped as low as $7,700 on Friday, compared to $10,000 on Wednesday and around $20,000 at its peak in December.
Other cryptocurrencies are plummeting in value as well, with Ethereum, Litecoin, and Ripple decreasing at least 25% over the past 24 hours. Ethereum dipped from $1,100 to as low as $830, while Litecoin fell from $150 to $115, and Ripple plunged from over $1 to $0.72.
Lesser-known cryptos, like Stellar and Cardano, are down more than 35% in the past 24 hours, according to the digital currency-tracking site CoinDesk. "Overall, the total market capitalization of all cryptocurrencies taken together has dropped more than $100 billion," the site reported.
Ripple was a particularly hot cryptocurrency investment at the end of 2017 and start of 2018, skyrocketing from $0.25 to over $3 in less than a month. It is now down more than 75% off its peak, including a 35% drop just within the past 24 hours.
In other words, if you invested $1,000 in Ripple yesterday, it could be worth as little as $650 today. You'd be in even worse shape if you purchased Ripple—or Bitcoin, Ethereum, or any other crypto—when the market was peaking. A $1,000 investment in Bitcoin in mid-December would be worth less than $400 right about now.
What's happening? It's difficult to explain—other than saying that the drastic decrease in cryptocurrencies makes about as much sense as their insane rise in 2017.
In other words: None of this fully makes sense. The value of each of these virtual currencies is simply worth what the marketplace thinks it's worth. The cryptocurrency market is based on the whims of the mob, and values are therefore subject to violent fluctuations.
As we explained earlier this week when reporting that Bitcoin had its worst month in three years, countries like China and South Korea have been cracking down on cryptocurrency trading, and that may be causing investors to lose confidence and nudging them to sell.
Overall, though, it appears as if the predictions of highly respected financial minds like Yale economist Robert Shiller and Berkshire Hathaway CEO and chairman Warren Buffett are coming true. They and others have said that Bitcoin and other cryptocurrencies have no inherent value, and that they are classic bubbles that are extremely likely to burst at some point.
Shiller told CNBC earlier this month that Bitcoin "has no value at all unless there is some common consensus that it has value," and said that it "might totally collapse and be forgotten." Buffett, in another recent appearance on CNBC, said, "In terms of cryptocurrencies, generally, I can say with almost certainty that they will come to a bad ending."
Buffett didn't pretend to know exactly when this bad ending would happen. But it very well may be unfolding right now.