Teachers Spend an Average of $500 of Their Own Money on School Supplies. Here Are 11 Things to Buy to Help Them Out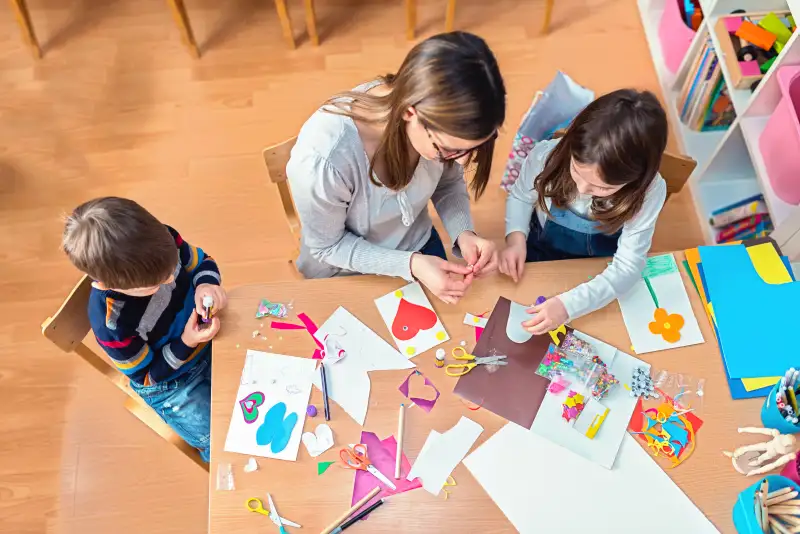 Lordn—Getty Images/iStockphoto
Teachers need the support of parents to help them educate kids — and not just by backing up the lessons learned in the classroom. Increasingly, teachers need the financial support of parents.
As back-to-school season arrives, it's worth highlighting the alarming fact that the typical teacher personally shells about $500 each year on classroom supplies that districts no longer provide: A whopping 94% of public school teachers spend their own money on school supplies, a recent Department of Education survey found, with the average teacher spending $497.
Not surprisingly, the Department of Education found that teachers who work in schools where more kids qualify for free or subsidized lunches wind up spending more of their own money to make sure their students have the supplies they need.
As parents around the country are well aware, many schools (public and private) now ask families to contribute things to schools like paper towels, tissues, crayons, hand sanitizer, and trash bags so that teachers won't have to buy them out of their own pockets.
Fortunately, this is the time of year when stores like Walmart, Target, Amazon, and Office Depot are loaded with deals on just the kinds of school supplies that teachers need, including popular name brand items that are need badly in classrooms. The takeaway for parents is that it's easier and more affordable to help your kid's teachers. Here's Money's roundup of some of the best deals on classroom and art supplies you can buy on sale and donate to schools.
These colorful Post-It Notes are crazy-cheap at both Office Depot and Amazon.
These bigger, lined Post-It Notes will be a godsend to a busy teacher, and they're a sweet deal at both Office Depot and Amazon.
Half a dozen boxes of tissues for just over a buck a box at Walmart is nothing to sneeze at (sorry, we had to!) $8.48
Here's another name-brand option for spills and sniffles, available at Office Depot.
There are some amazing deals on basic art supplies out there. Pick up a few boxes of these classic crayons in two dozen traditional colors for just 50 cents at both Office Depot and Target.
Likewise, colored pencils in 12 vibrant shades are just a buck each at both Office Depot and Target (actually, we're sticklers for this sort of stuff so we'll point out that they're technically 99 cents at Target).
These broad-line markers in classic colors are not the washable kind, so this great Office Depot deal ($1 for a pack of markers normally listed at $3.49) is probably best for bigger kids.
This glue, however, absolutely is washable — and this four-ounce bottle also is just a buck (half off the usual price) at Office Depot.
Glue sticks for 50 cents a pop? We'll stick (see what we did there?) with that Office Depot deal. But for another option, read on.
Want to buy in bulk? You can get 28 of these "disappearing" purple glue sticks (it dries clear) for just eight bucks at Target.
Get a dozen chisel-tip Sharpie black permanent markers for just under 10 bucks at both Amazon and Walmart.
We've included affiliate links into this article. Click here to learn what those are.