New 'Basic' Airline Ticket Is Worse Than Any Low-Fare Carrier Option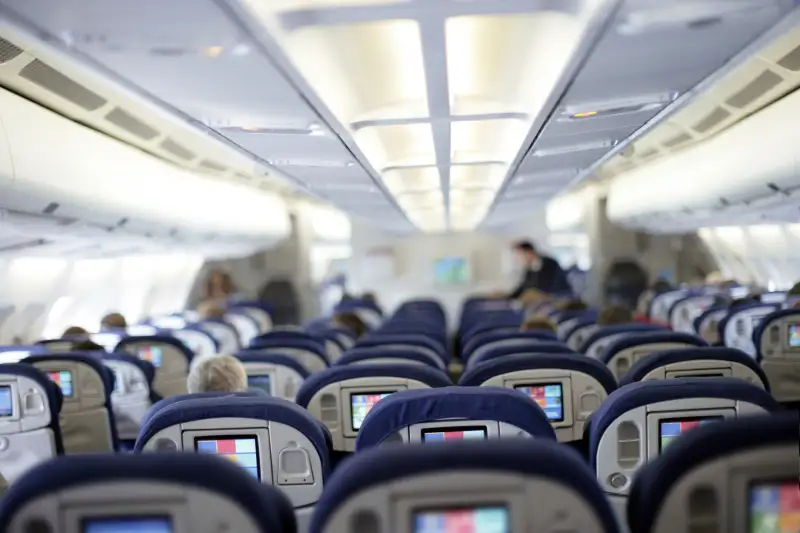 Bart Sadowski—Getty Images
Earlier this week, Delta announced that it is "redefining the products it offers customers to further distinguish the choices available to them," with the 2015 rollout of a five different categories of service (and pricing) that passengers must choose from when buying flights.
Essentially, the more you pay, the better service and amenities you can expect. This is more or less the way things have always been with airline pricing. Yet the introduction of five flight categories—including "First Class" and an even higher class dubbed "Delta One," as well as something called "Delta Comfort+" and "Main Cabin," which used to be known as "Economy" or just coach—is unnecessarily confusing, and it certainly raises the bar in terms of instituting an onboard caste system. More importantly, Delta is flying into new territory at the low end of pricing, with the cheapest category providing the least flexible and least comfortable product of any American carrier.
"We're providing Delta customers with a thoughtful, well-defined spectrum of options as they make decisions about travel," Glen Hauenstein, the airline's executive vice president and chief revenue officer, said in a press release. "Whether a customer prioritizes the perks of Delta One or the value of Basic Economy, every seat comes with impeccable service and unmatched reliability."
Still, some travelers will be very surprised to find out what a Basic Economy seat comes without. Delta first began testing its low-price Basic Economy fare back in 2012 on a couple of flights. What stood out then about this low-fare option—and what remains unusual even in today's profit-first, customers-last atmosphere—is how rigid and cruel it is. Neither advanced seat selection nor itinerary changes are allowed, not even for an extra fee. So this low-cost option is out of the question for couples or families who want to be assured they'll sit together when flying. Also, because anyone not flying on a Basic Economy ticket has the right to arrange a seating assignment in advance, in all likelihood the passengers traveling on the cheapest tickets will be stuck in the worst seats on the plane. What's more, because changes and cancellations are not possible under any circumstances, if an emergency arises and you must miss a scheduled flight, you'll eat the entire cost of the ticket.
Today, Delta's Basic Economy category is available from four Delta hubs (Atlanta, Detroit, Minneapolis, Salt Lake City) and 33 gateways, and it's about to get more restrictive. Delta explained that as of February 1, several services that are currently available to Basic Economy ticketholders will be eliminated. These services include complimentary or paid upgrades, same-day standby, and priority boarding for a purchase.
It's well understood that Delta introduced and expanded its Basic Economy category as a way to compete with Spirit Airlines, the much-maligned carrier that's known for low fares followed by high fees for anything above the cost of a seat. Yet even the cheapest seats sold by Spirit Airlines, as well as low-fare, high-fee imitators such as Frontier Airlines, allow customers to pay extra for seating assignments and the right to change flight dates and itineraries. Frontier and Spirit also offer passengers the option of paying extra for upgrades, in the form of seats that may be larger or just come with more legroom.
The fare structures of Delta, Spirit, and all other airlines are meant to simultaneously attract customers and boost revenues. It's just that some airlines go about seeking these goals in different ways. Spirit and Frontier are working the a la carte model, in which customers are wooed with a low upfront price, and then hopefully they're upsold on a bunch of services later in the game. Delta's new five-tiered model instead wants to get most of the upselling accomplished during the ticket purchase phase. The hope is that customers are so scared off by the absence of getting an advance seat, upgrade, or the option to change a flight that they'll readily pay more upfront.
One way or another, there's some upselling going on, and it'll be difficult, uncomfortable, and often just plain impossible for travelers to actually complete a flight without paying above the base fare. A Delta spokesperson told Businessweek that the Basic Economy category could expand to more cities next year. And judging by the way that Spirit Airlines and its fee-crazed equivalent in Europe, Ryanair, have proven to be not only highly profitable operations but also industry trendsetters, more and more airlines are likely to follow in its a la carte, fees-for-everything footsteps. So, one way or another, when buying a ticket, when checking in, or during the flight itself, travelers should expect to pay more.