This Is the Single Greatest Frequent Flyer Perk Ever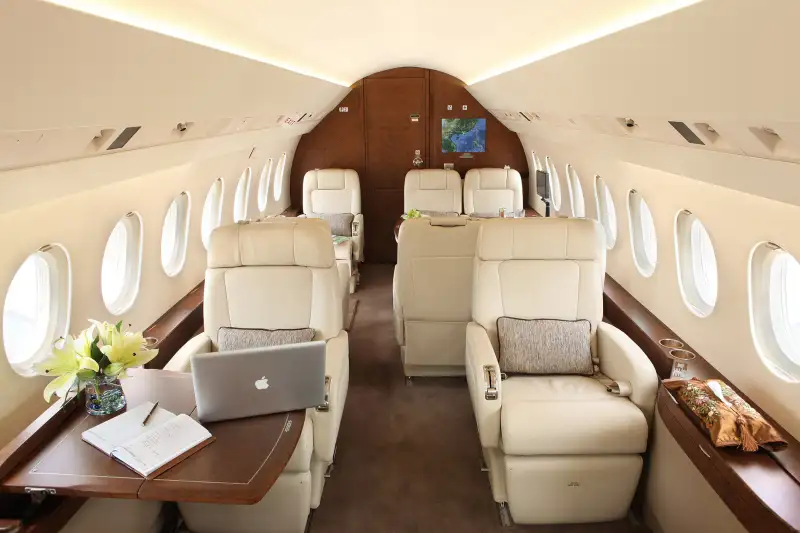 Being upgraded to first class is pretty nice. But even the most elite frequent flyers still must deal with many of the hassles of commercial flights—including the long waits to check in, the pass through security gates, and allowing time for hundreds of commoners to board and sandwich themselves into those tiny seats at the back of the plane.
A new upgrade program from Delta could eliminate some of these headaches by moving its best customers from commercial flights entirely. The program, as Bloomberg reports, would allow a very small number of Delta's most elite "Diamond Medallion" frequent flyers to pay $300 to $800 extra to board private jet flights that accommodate a maximum of a few dozen passengers.
Initially, the program will focus on East Coast flights, and naturally, they'll be offered by Delta Private Jets, the private jet unit operated by Delta. The move seems motivated by the desire to keep the airline's highest-spending customers happy, while simultaneously filling up seats on luxury private jets that might otherwise be half full.
"This is truly a groundbreaking new approach from both industry standpoints," Delta Private Jets vice president of operations James Murray said in a statement. "Nobody else can do what we're talking about doing."
Read next: 5 Ways That Traveling on the Cheap Has Changed—for the Better