A Fast, Flashy Sports Car Gets a Cool $15,000 Price Cut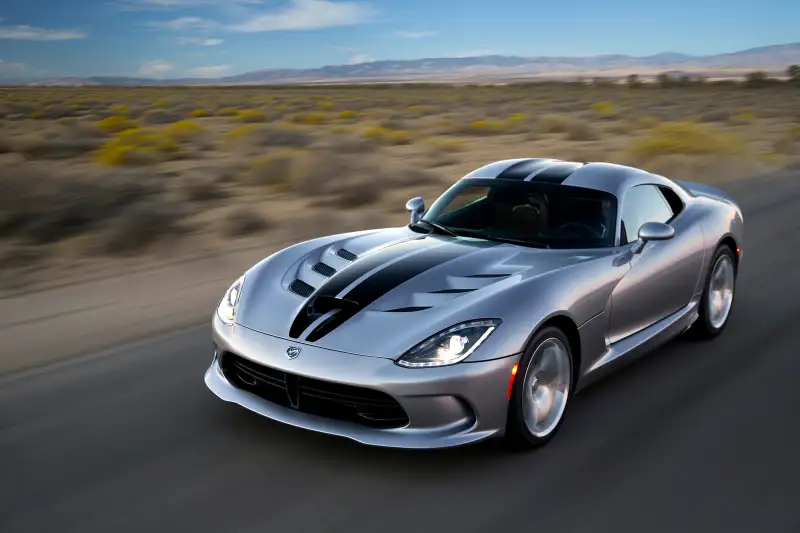 Early this year, Dodge Chrysler decided it was necessary to halt production of the SRT Viper, the 640-horsepower, V-10, two-seater sports coupe with a sticker price starting just over $100,000. No one ever expected the Viper to be a big, mainstream seller. But in January and February, a total of only 91 vehicles sold in the U.S., so in spring the automaker suspended production and laid off nearly 100 workers.
Warmer weather usually heats up interest in sports cars, but through the recent summer, Viper sales remained frigid. Automotive News reported that after only 38 Vipers were sold in August, the automaker would be chopping a flat $15,000 off the sticker price to help move the 600+ unsold Vipers still on dealership lots. The new base price is $86,880. That may seem like a fortune compared with the average $30,000 sedan, as well as the hot category of entry-level $30,000 luxury cars, but it's significantly below the crucial $100K marker.
"It's a psychological thing to put you back into the realm of being an accessible car at a price point that I think is right for the car," Dodge's Tim Kuniskis explained to Automotive News.
A comment like that essentially acknowledges that the car was simply priced too high previously. (It also gives an indication that there's quite a large profit margin on these vehicles.) Dodge is apparently now in agreement with all of the auto enthusiasts who'd reached the conclusion that the Viper was simply not worth the $100K+ price tag. In addition to the lower price point, Dodge will begin marketing the Viper at all of its dealerships to help juice sales. In the past, only special dealerships, which paid a $25,000 premium to Dodge for the "privilege" of selling Vipers, were allowed to do so.
What's especially interesting—and especially discouraging for Dodge—is that Viper sales have gone into the tank at a time when some of its sporty competitors, notably the Chevrolet Corvette, have been speeding off dealership lots. Businessweek noted that in August sales of the redesigned Corvette were more than triple that of the same period in 2013. It's a safe bet that many buyers at least casually looked at both the Viper and the 'Vette before going with the latter, which starts at a base price of "only" $54,000.