Does Insurance Cover Vaccines for Pneumonia?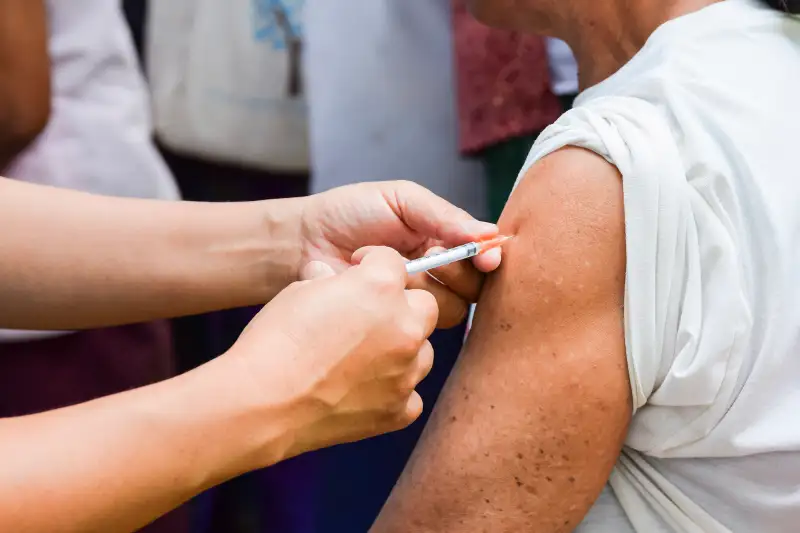 Hillary Clinton is being treated for pneumonia, her doctor reported a few hours after her early departure from a Sept. 11 memorial service in New York City on Sunday.
Even for those of us who don't spend most of our waking hours kissing babies and shaking hands with strangers, the episode raises the question of how to keep yourself safe from the common lung infection, which is responsible for the deaths of some 50,000 Americans each year.
Happily, most U.S. cases—including, it appears, Clinton's—do not require hospitalization and can be effectively treated with common antiobiotics.
Even better, many cases of pneumonia can be prevented using widely available vaccines that target Streptococcus pneumonia, the most common bacterial cause of pneumonia. The American Lung Association recommends that anyone over 65, or who has a chronic disease, be inoculated.
The two most popular vaccines are Prevnar 13 and Pneumovax 23, a dose of which cost around $160 and $87, respectively, without insurance. Most insurance plans, however—including those purchased through an Obamacare insurance marketplace—are required to cover the vaccine without a co-payment, the CDC says.
Unfortunately, vaccines for common virus- or mycoplasma-caused pneumonia in adults are not yet available, says Norman Edelman, senior scientific advisor at the American Lung Association.
But there are two other low-cost ways to reduce your chance of getting any kind of pneumonia: Washing your hands regularly, and quitting smoking.