Trump Inauguration Just Got More Mellow Thanks to 4,200 Free Joints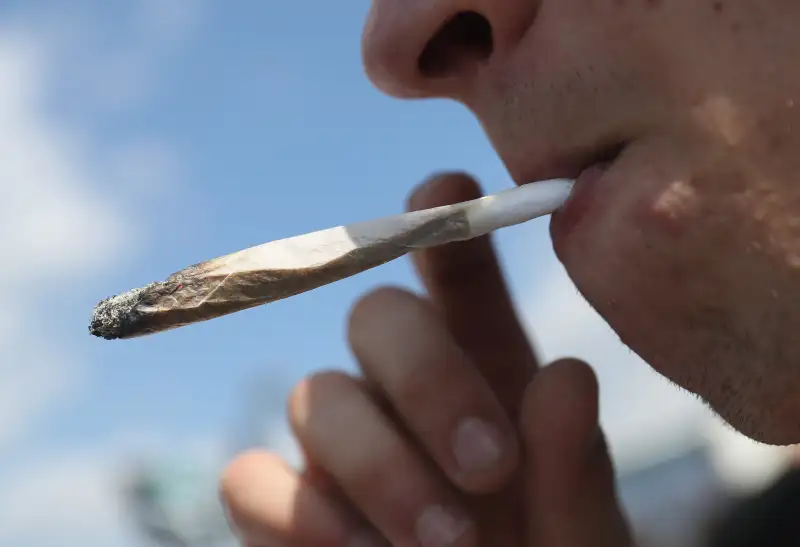 Even as more states legalize marijuana, pro-pot groups are concerned that the election of Donald Trump could lead to a federal crackdown on weed. Trump himself has remained ambivalent on the issue—mostly saying the states should decide—but his vice president, Mike Pence, and some Cabinet members nominated by Trump have been loudly opposed to marijuana legalization.
As a response to a potential threat to legal weed, a Washington, D.C.-based group is planning an epic pot giveaway to coincide with the inauguration of Donald Trump on Tuesday, January 20. The plan, organized by DCMJ, which spearheaded the earlier effort to legalize the growing and possession of pot in the District, is to gather at DuPont Circle at 8 a.m., and then march to National Mall. "Along the way we'll hand out 4,200 joints of legally grown cannabis!" a statement from DCMJ explains.
At exactly 4 minutes, 20 seconds into Trump's speech, the schedule calls for demonstrators to light their joints in support of marijuana legalization locally and nationally. Why this exact time and the number of free joints? In marijuana circles, the number 420 has a special meaning, you see, and April 20, or 4/20, is celebrated annually as a stoner holiday.
"The main message is it's time to legalize cannabis at the federal level," DCMJ founder Adam Eidinger said of the giveaway and protest march to local TV station WUSA.
One part of the demonstration that is most certainly illegal is the scheduled smoking of marijuana on federal property. Eidinger says DCMJ is warning people that there could be arrests, but argues that it's worth the risk. "That's a form of civil disobedience," said Eidinger. "I think it's a good protest. If someone wants to do it, they are risking arrest, but it's a protest and you know what, the National Mall is a place for protest."