Donald Trump's $45 'Make America Great Again' Halloween Hats Sold Out Instantly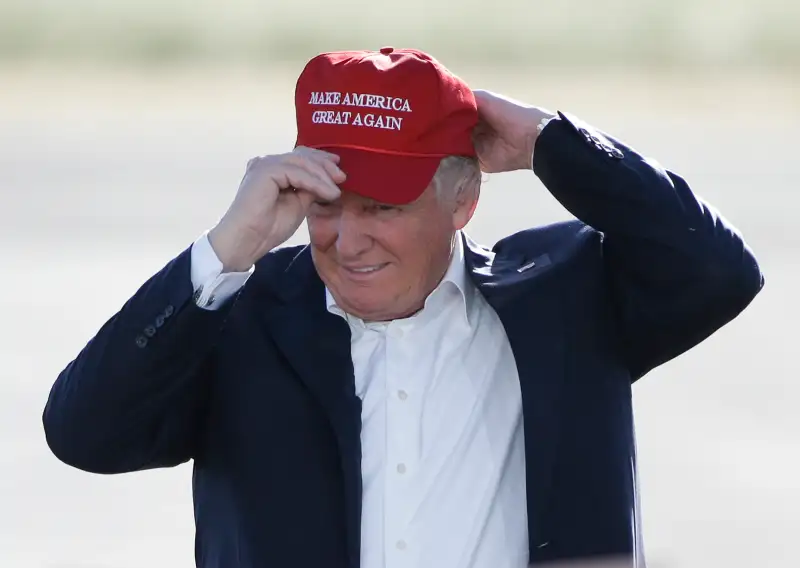 Make America Spooky Again?
President Donald Trump's red Make America Great Again hats got an orange makeover for Halloween, with an embroidered jack-o-lantern on the front and the president's campaign slogan on the back. The hats, selling for $45 on Trump's campaign website, appeared sold out on early Tuesday morning.
On Monday, Trump's campaign team, the Republican National Committee and Lara Trump, Eric Trump's wife, were pushing the limited edition hat on social media. According to the website, customers had to order the hat by Oct. 23 to get it in time for Halloween on Oct. 31.
The limited edition hats cost $20 more than the red ones Trump often wore on the campaign trail, and are sold by the Trump Make America Great Again Committee, which is run by Donald J. Trump for President, Inc., and the Republican National Committee. Together, the fundraising committees have raised millions this year, according to filings from the Federal Election Commission.
The hats sold out in less than a week and the campaign team won't be restocking them ahead of Halloween, an official from the Trump Make America Great Again Committee told Money. The group says interested customers should "keep your eyes open for some great stocking stuffers" on the website.
Throughout his campaign, one of Trump's biggest expenditures were his hats and apparel, according to financial disclosures examined by Money over the last two years. Since the president's inauguration in January, the Trump campaign has added several other versions of its hats, including hats and beanies with the inaugural seal, ones with "USA" embroidered across the front, and some with "45" on them, denoting Trump's status as the 45th president of the United States. (Selling for $40, the red "USA" hat is the most expensive on the website after the limited edition Halloween ones.)