President Trump Is Threatening Tourism to the U.S., Industry Leaders Say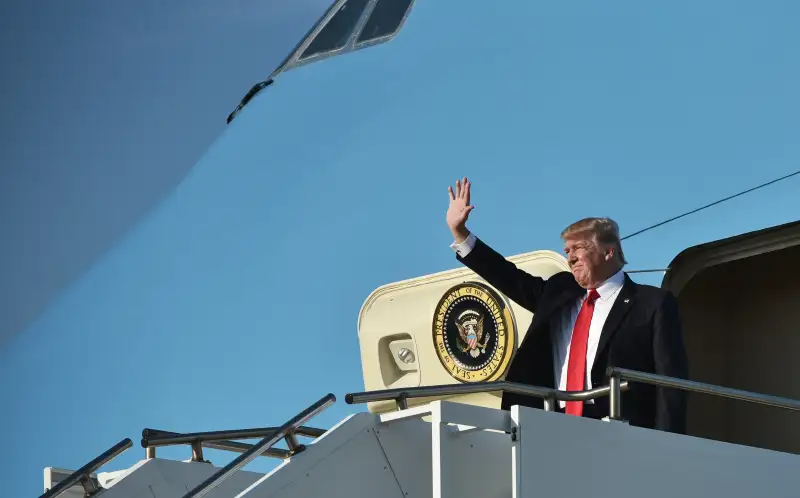 MANDEL NGAN, AFP/Getty Images
The American travel industry fears a drop in international trips to the U.S. under President Donald Trump.
The U.S. Travel Association predicts a 4% decline in international visits thanks in part to Trump's restrictive proposals on visitors from some Muslim-majority countries, Bloomberg reports.
"We haven't seen the big damage yet," Roger Dow, the U.S. Travel Association's CEO, told Bloomberg. "What we're getting is the noise level."
During his first months in office, Trump has proposed and enacted policies directly affecting the $250 billion travel industry. Trump signed an executive order barring visitors from seven Muslim-majority countries, which was later suspended by U.S. courts. He signed another, revised order, which has also been halted.
Last week, the Trump administration issued a ban on electronic devices larger than a smartphone for U.S.-bound passengers flying from airports in eight countries. Additionally, the U.S. State Department has implemented a policy under Trump that requires extra vetting for visa applicants, Bloomberg reports.