This One Number Shows Just How Bad the Stock Market Slide Has Been
Money is not a client of any investment adviser featured on this page. The information provided on this page is for educational purposes only and is not intended as investment advice. Money does not offer advisory services.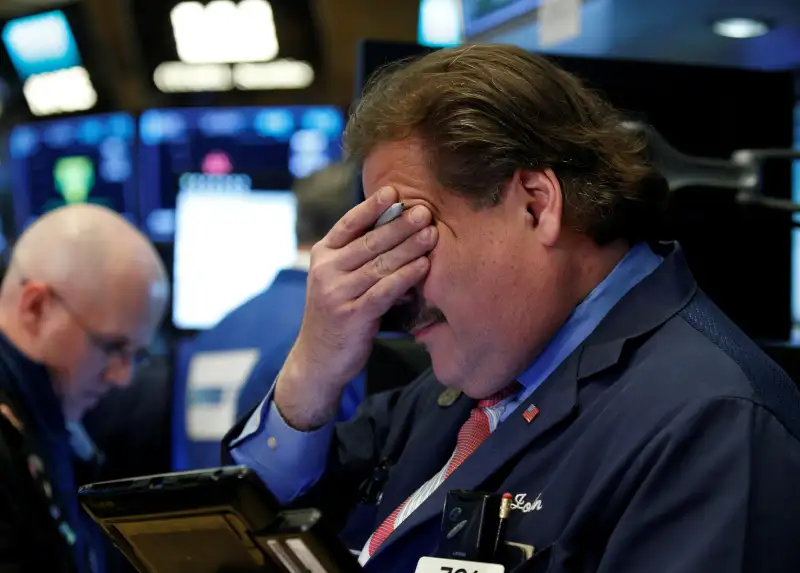 Just when it looked as if the stock market scare was over, fears over higher interest rates spooked investors once again, pushing the Dow Jones Industrial Average down more than 1,000 points on Thursday.
For the year, the broad market has lost all of its 2018 gains and is down around 3.5%.
But that hardly describes how frightening the past few days have been for investors.
This number may:
$3 Trillion
Since the S&P 500 index peaked on Jan. 26, the market has lost more than $3 trillion in total value. To put that in perspective, investors lost only around $500 billion in stock market wealth in 1987's Black Monday market crash. And if you were adjust that figure for inflation, that would still only amount to around $1.1 trillion in today's dollars.
The recent market losses are also bigger than the annual gross domestic product of the United Kingdom.
Here are a few other figures that demonstrate the scope of this sell-off:
$1.1 trillion
This is approximately how much the stock market has lost since Washington passed personal and corporate income tax cuts on Dec. 20.
Conventional wisdom at the time said that tax cuts would boost corporate earnings and fuel another leg up for the stock market. But this week's market slide has demonstrated that old saying on Wall Street is true — "you buy on the rumor and sell on the news."
Investors have clearly been in a selling mood in the aftermath of the tax cuts.
10.4%
From the market's peak to Thursday's close, this is how much the Dow Jones Industrial Average has fallen in percentage terms.
This means that the market, at least based on the Dow, is in an official "correction," which is defined as a 10% drop or more. The S&P 500 index, a broader market gauge, has also slipped into a correction, as it is down 10.2 now.
To get to an official "bear market," stocks would have to fall 20%.
82
This is how many stocks in the S&P 500 index have already lost at least 20% of their value in the midst of this sell off, according to CNBC. Leading this are several energy-related stocks, including Chesapeake Energy and Baker Hughes.
But other companies are in this list, including General Electric, Chipotle, and Alaska Airlines.
339
This is the number of stocks in the S&P 500 that have lost at least 10% of their value since their 52-week highs, according to CNBC. Leading this group are such well-known names as Apple, Netflix, GM, and Disney.