Why High-End Drones Are Half the Price They Were a Year Ago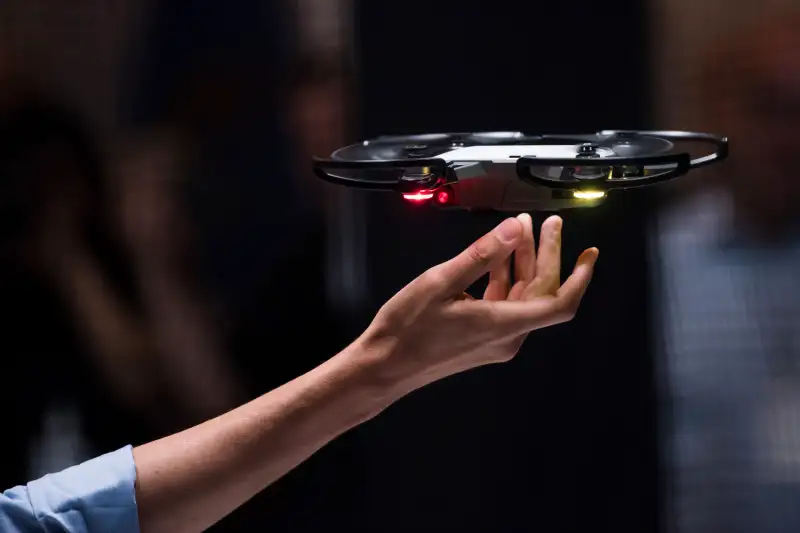 Mark Kauzlarich—Bloomberg via Getty Images
If you've noticed a lot more personal drones whizzing around your head in the past year, it's no coincidence: It keeps getting cheaper to buy them.
In the 12 months ending April 2017, a majority of the dollar share in the U.S. drone market has swung to drone products under $500, according to Ben Arnold, industry analyst for The NPD Group. In an email to Money, Arnold said the below-$500 segment has grown 134% in the past year, while above $500 has grown 82%.
"Pricing is hugely important in the drone market as there is so much competition from entry priced products," he said. "In fact, during this most recent 12 month timeframe (ending April), drones priced under $200 accounted for 3/4s of all drone units sold."
The No. 1 drone for sale right now on Amazon costs $130, and many drones sell for under $50.
Yet the release of a $499 drone, The Spark by DJI, the world's largest consumer drone maker, stands as a significant milestone in falling drone prices.
The Spark can be controlled with a smartphone or even hand gestures, is remarkably easy for even a novice to operate, and "shoots superb high-definition video," according to a New York Times' review. It costs about half the price of other high-end drones from DJI, such as the Mavic Pro. Yahoo tech expert David Pogue estimates that a drone with similar features to the Spark would have cost around $1,200 a year ago.
"DJI's release of the Spark at $499 is certainly a response to the volume and growth of drones at lower price points," Arnold said. "At $499, DJI can really leverage its brand and disrupt sales for its competitors in the pricing segment."
DJI drones often come with more features, like follow-mode and higher video resolution on mounted cameras. They also have higher max operating times.
The Consumer Technology Association projects drone sales will cross the $1 billion mark in 2017, Business Insider reported, while research group Gartner estimated global personal drone sales would grow from $1.7 billion to $2.36 billion in 2017.
We've included affiliate links into this article. Click here to learn what those are.