The Worst Dropout Factories and Diploma Mills: Is Your School on the List?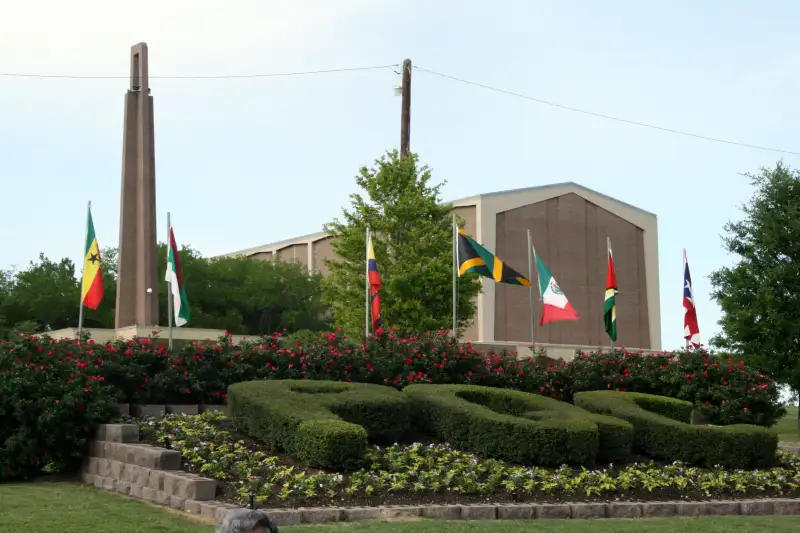 Every year, the federal government spends more than $150 billion on federal financial aid in the form of student loans, grants and tax benefits—and according to a new report, $15 billion of that is funneled to underperforming schools.
The report, Tough Love: Bottom-Line Quality Standards for Colleges, was released today by the Education Trust, a nonprofit advocacy organization. The report highlights 300 underperforming colleges among for-profit, non-profit, public and private institutions. These underachieving schools include what Education Trust calls "college dropout factories" with six-year graduation rates below 15%, "diploma mills" where roughly three out of 10 student borrowers default on their loans, and "engines of inequality" that fail to enroll at least 17% of low-income students. Scroll down for a list of the 40 schools with the lowest grad rates; you can find the schools with the highest defaults and lowest low-income enrollment on pages 30 and 24 of the study, respectively.
In the report, Education Trust argues that too much taxpayer money is spent on underperforming institutions that fail to meet the most basic standards of graduating students and granting them meaningful degrees.
"Some institutions out there are not improving socioeconomic mobility as they should be," says Michael Dannenberg, director of higher education and finance policy and a co-author of the report. "Instead of improving socioeconomic differences, they're calcifying them."
Of course, certain schools simply serve more students who arrive underprepared for college. Even so, among peer institutions with similar student demographics, some lag behind in graduation rates, the researchers found. Truett-McConnell College, a small private Southern Baptist college in Georgia, is an example. With 14% of students graduating within six years of enrollment, Truett-McConnell has one of the lowest rates in its peer group. But schools with similar student bodies, including Averett University in Virginia and Cazenovia College in New York graduate 41% and 50%, respectively.
"We think what colleges do matters," says Dannenberg. "Demographics aren't destiny when it comes to higher education."
Currently, schools that enroll students on any form of federal financial aid must meet three criteria: they must be accredited by a Department of Education-approved agency, they must be licensed to operate in their state, and they must be judged eligible by the Department of Education. After these three hurdles, however, the government gives minimal consideration to an institution's performance.
What Dannenberg and co-author Mary Nguyen Barry propose: stricter standards for schools, enforced by the federal government. Their report outlines a plan in which schools with graduation rates of less than 15% for those who matriculate as freshmen, student loan repayment rates ranking in the bottom 5%, or Pell Grant-eligible full-time freshman enrollment of less than 17% would face consequences if they did not improve within a set number of years. Institutional tax benefits would be cut, and in the cases of the so-called dropout factories and diploma mills, the authors suggest that the government should reduce or eliminate students' eligibility for financial aid at those schools.
But some in the industry say that it would be difficult to effectively implement such a strategy. The six-year graduation rate metric, for instance, isn't as tidy as it seems. The federal formula for calculating these does not include transfer students, even though more than one-third of college students transfer. And the six-year graduation rate figure also discounts students who take more than six years to earn their diplomas.
"Many students are non-traditional," says Terry Hartle, senior vice president of the American Council on Education. "To actually have a good idea of what a graduation rate would be, you'd need a national database with individual identifiers for each student so you could track them across postsecondary institutions. But that has been a very controversial proposal for privacy reasons."
Student default is another messy calculation. The federal government currently measures cohort default rates (CDRs) without accounting for the percentage of any given student body that took out loans. For instance, if two students out of a hundred defaulted on their loans, it may disproportionately skew the default rates. (A different student debt default measure, called the Student Default Risk Index, has been proposed to correct for the percentage of a student population that borrowed.)
Despite some of these data intricacies, Dannenberg says that ultimately it's in the government's best interest to identify the "worst of the worst" in higher education and hold institutions accountable for their results.
"At some point we have to ask ourselves, how low is too low to be entitled to government support?" he says.
Colleges Graduating the Lowest Percentages of Those Who Matriculated as Freshman (Based on 2012 Data)
| Name | State | Sector | Overall Grad Rate (2011) | Overall Grad Rate (2012) |
| --- | --- | --- | --- | --- |
| Paul Quinn College | TX | Non-Profit, HBCU | 5% | 1% |
| Oglala Lakota College | SD | Public, Tribal | 5% | 1% |
| University of Phoenix-Wichita | KS | For-Profit | 12.8% | 1.5% |
| ITT Technical Institute-Norfolk | VA | For-Profit | 10% | 2% |
| Yeshiva Toras Chaim | NJ | Non-Profit | 2.9% | 2.2% |
| Western International University | AZ | For-Profit | 2.4% | 2.6% |
| Rabbinical College of Long Island | NY | Non-Profit | 3% | 3% |
| Torah Temimah Talmudical Seminary | NY | Non-Profit | 5% | 3% |
| University of Phoenix-Cincinnati | OH | For-Profit | 9% | 3% |
| Talmudical Seminary Oholei Torah | NY | Non-Profit | 2% | 4% |
| University of Phoenix-Richmond | VA | For-Profit | 3% | 4% |
| University of Phoenix-Online | AZ | For-Profit | 6.2% | 4.3% |
| University of Maryland-University College | MD | Public | 10.3% | 4.3% |
| Chancellor University | OH | For-Profit | 5% | 5% |
| Arkansas Baptist College | AR | Non-Profit, HBCU | 4.2% | 4.8% |
| ITT Technical Institute-Greenfield | WI | For-Profit | 14% | 5% |
| Concordia College-Selma | AL | Non-Profit, HBCU | 3.4% | 5.5% |
| National University College-Bayamon | PR | For-Profit | 9% | 6% |
| Boston Architectural College | MA | Non-Profit | 9.1% | 6.8% |
| University of Phoenix-Milwaukee | WI | For-Profit | 10% | 7% |
| Le Moyne-Owen College | TN | Non-Profit, HBCU | 15% | 8% |
| Harris-Stowe State University | MO | Public, HBCU | 8.5% | 8.2% |
| East-West University | IL | Non-Profit | 7.7% | 8.7% |
| University of Phoenix-Idaho | ID | For-Profit | 9.1% | 8.8% |
| Hebrew Theological College | IL | Non-Profit | 5.7% | 8.8% |
| University of Phoenix-Philadelphia | PA | For-Profit | 11% | 9% |
| Truett-McConnell College | GA | Non-Profit | 13.6% | 9.4% |
| Colorado Technical University-Online | CO | For-Profit | 9.4% | 9.5% |
| Bacone College | OK | Non-Profit | 4% | 10% |
| ITT Technical Institute-Knoxville | TN | For-Profit | 12% | 10% |
| University of Phoenix-Nashville | TN | For-Profit | 14% | 10% |
| University of Phoenix-Springfield | MO | For-Profit | 10.9% | 9.7% |
| University of Phoenix-St Louis | MO | For-Profit | 7.6% | 10.2% |
| ITT Technical Institute-Indianapolis | IN | For-Profit | 8.3% | 10.5% |
| University of Phoenix-Metro Detroit | MI | For-Profit | 11.4% | 10.5% |
| Baker College of Owosso | MI | Non-Profit | 13% | 11.1% |
| ITT Technical Institute-Earth City | MO | For-Profit | 10.7% | 11.1% |
| Salem International University | WV | For-Profit | 14% | 11% |
| University of Phoenix-Oklahoma City | OK | For-Profit | 14% | 12% |
| University of Houston-Downtown | TX | Public, HSI | 15% | 12% |
| Texas Southern University | TX | Public, HBCU | 12% | 12% |

Notes: HBCU stands for historically black colleges and universities; HSI is Hispanic-serving institutions