Dwayne 'The Rock' Johnson Says He Started Out With $7. Now He's the World's Highest Paid Actor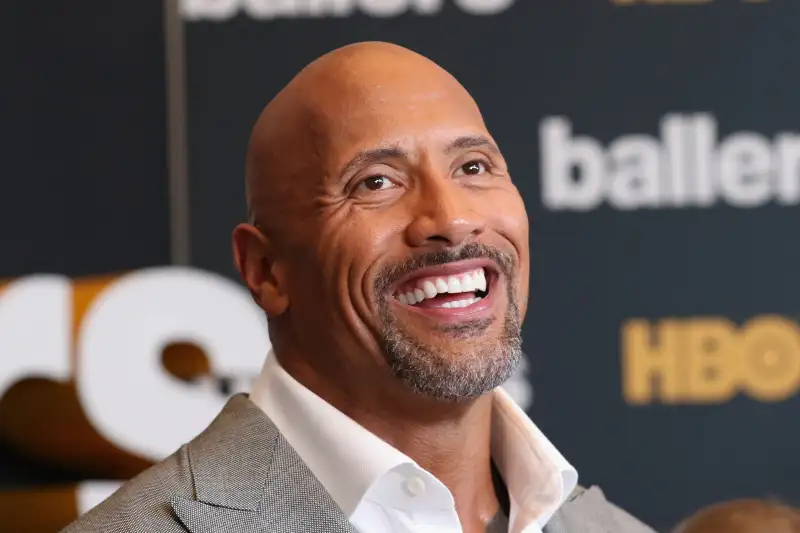 Aaron Davidson—Getty Images for HBO
Rags to riches? More like spandex to suits for this former pro-wrestler.
On Thursday, Forbes released its annual list of the World's Highest Paid Actors (following its release of the Highest Paid Actresses on Wednesday), with Dwayne "The Rock" Johnson leading the pack.
In response, Johnson tweeted:
The former WWE superstar-turned-actor earned $64.5 million in the year ending June 1, doubling what he earned the previous year. That's a stark difference to how he grew up in Hawaii. When he was 14, his mother's car was repossessed and soon after he and his mother were evicted from his childhood home. "We come home, and there's a padlock on the door and an eviction notice. My mom starts bawling. She just started crying and breaking down. 'Where are we going to live? What are we going to do?'", Johnson told the Hollywood Reporter earlier this month.
The leading man (who plays a former athlete and current financial adviser of the HBO series Ballers) carries an impressive resume in the entertainment industry: Aside from acting, he also runs his own production company, Seven Bucks Productions.
Here's Forbes full list of the top 10 highest paid actors:
10. Akshay Kumar: $31.5 million
8. Robert Downey Jr.: $33 million (tied)
8. Shah Rukh Khan: $33 million (tied)
7. Vin Diesel: $35 million
6. Ben Affleck: $43 million
5. Johnny Depp: $48 million
4. Tom Cruise: $53 million
3. Matt Damon: $55 million
2. Jackie Chan: $61 million
1. Dwayne Johnson $64.5 million