Small Business Owners Just Got More Time to Apply for EIDL Pandemic Loans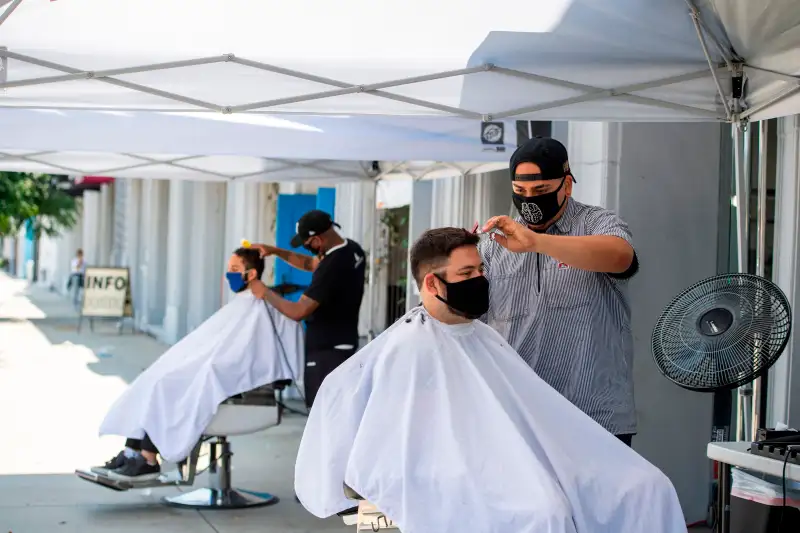 Financially strained small business owners just got more time to request pandemic relief from the federal government. The U.S. Small Business Administration announced Wednesday that it's extending the application deadline for the Economic Injury Disaster Loan program, or EIDL, for another year.
Submissions were originally scheduled to close on Dec. 31, 2020. Now, thanks to what the SBA called "the recent bipartisan COVID-19 relief bill passed by Congress and enacted by President Trump," the new EIDL deadline is Dec. 31, 2021.
The bill in question is a $900 billion package lawmakers fought over for weeks. In addition to providing $600 stimulus checks, the legislation tweaked EIDL by pushing back the deadline, setting aside more money for advances and repealing a controversial tax policy linked to the disaster loan program.
EIDL is open to small businesses, agricultural businesses and nonprofits suffering from the pandemic. The SBA says the funding is intended to help borrowers "meet financial obligations and operating expenses that could have been met had the disaster not occurred," like rent, utilities and debt. (In this case, the disaster is the coronavirus crisis.)
So far, the government has approved some 3.6 million loans for $197 billion.
EIDL loans come with a 3.75% interest rate for small businesses, or 2.75% for nonprofits, and 30-year terms. Payments are automatically deferred for one year, though interest does accrue. And unlike those made through the Paycheck Protection Program, the loans are not forgivable — they have to be paid back.
Earlier this year, entrepreneurs scrambled to apply for EIDL because the SBA was initially offering advances of up to $10,000. Because the advances didn't have to be repaid and the applicants didn't have to actually get approved for a loan in order to access them, the advances were essentially grants. Desperate businesses saw them as welcome cash infusions.
The SBA stopped offering EIDL grants in July because it allocated all of the funds. However, the COVID-19 relief bill the president signed Sunday proposed $20 billion in "targeted" EIDL advances. These grants would largely support businesses in low-income communities with no more than 300 employees and that have suffered recent economic losses of at least 30%.
Small business owners can learn more and apply for EIDL loans here.
More from Money:
Here's When You'll Get Your Second Stimulus Check
Second Round of PPP Loans: Everything We Know About Eligibility, Tax Breaks and More
New Unemployment Benefits: Who Qualifies and When Payments Start
Rates are subject to change. All information provided here is accurate as of the publish date.