Electric Cars Could Tank Oil Prices Even Further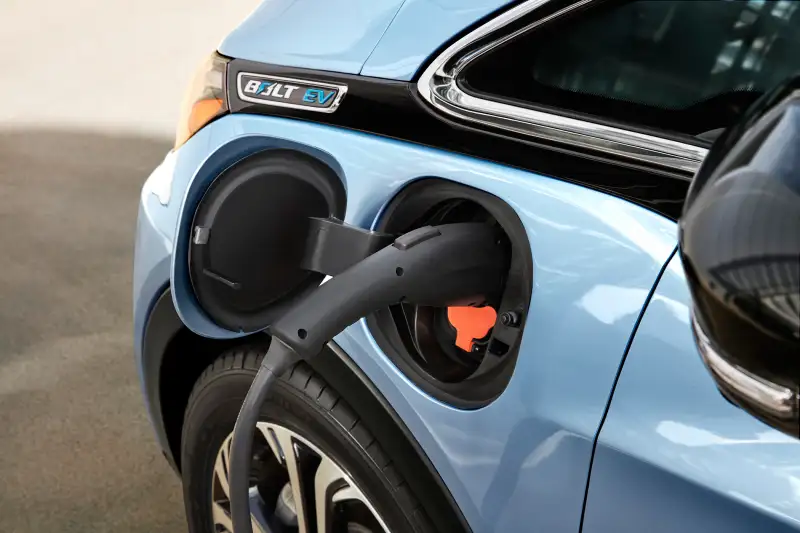 Call it the revenge of the electric car. Electric vehicles that seemed doomed just a few years ago to languish outside the mainstream are poised to reshape the auto industry in the coming decade, possibly dragging the oil industry to new lows due to sinking demand for gasoline.
That's according to an analysis due out Thursday in Bloomberg's new animated web series "Sooner Than You Think."
Automakers including Ford, Volkswagen, Nissan and BMW are investing billions in developing plug-in cars that run on the same stuff as your blender. Even non-traditional automakers Apple and Google are getting in on the game. Honda on Wednesday announced it is aiming for low-emission vehicles—that includes fully electric cars plus hybrids, which together make up just 5% of its offerings right now—to comprise two thirds of its fleet by 2030. Over just the next two years, Tesla and Chevy plan to release electric cars that can travel over 200 miles on a charge and sell in the $30,000 range.
This is bad news for the oil industry, which has been reeling lately from oil prices plunging as a result of massive growth in oil production in North America that has injected roughly two million more barrels of oil per day into the market than the market needs. Even extremely cheap gas doesn't seem able to hobble the electric car: Amid last year's low gas prices, sales of electric vehicles still climbed 60% worldwide.
Bloomberg analysts predict the looming rise of electric vehicles could spark another round of troubles for the petroleum industry, as global demand falls by two million barrels more per day when more people start charging their cars at power sockets rather than filling up at gas stations. Analysts predict the two million fewer barrels benchmark could come as soon as 2023. For the oil industry, which touches nearly every segment of the American economy and funds major governments worldwide from Venezuela to Norway to Russia to Iran, that news is sure to cause a ruckus.
A decade ago documentary filmmakers released the movie Who Killed the Electric Car? Maybe it's time for the sequel: The Electric Car Strikes Back.