'Unbreakable Kimmy Schmidt' Star Ellie Kemper Is Embarrassed by How Much She Spends on Last-Minute Flights and Ice Cream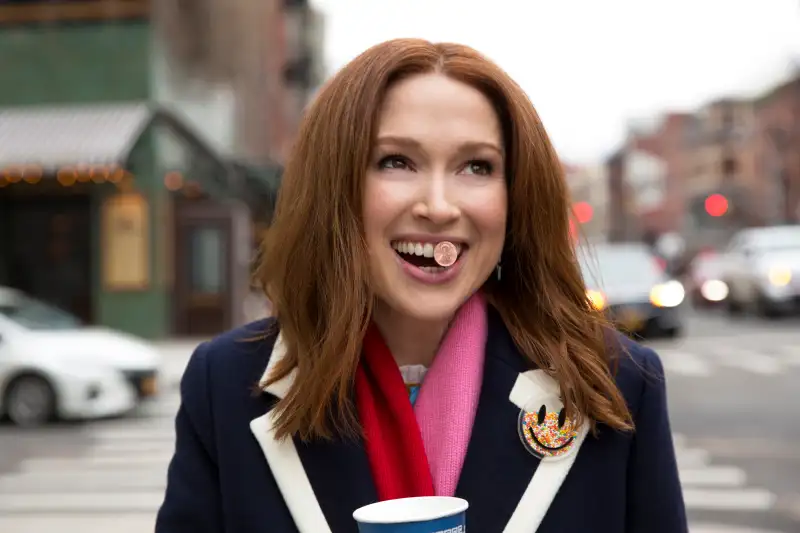 Before Ellie Kemper became a household name with starring roles on The Office and Unbreakable Kimmy Schmidt, the 38-year-old actress and comedian held a series of truly odd jobs — like selling cupcakes, promoting M&Ms and writing an ad for McDonald's triple bacon cheeseburgers.
Working those gigs set her up for a career pivot and developing a tireless work ethic she says, in part because it made her want to land roles she loved.
"If you hate your job, I think that can be very powerful, because it drives you to be successful at the thing you want to be doing," she says. "You want to get away from the job that you hate."
Kemper details these experiences and more her new book of essays, My Squirrel Days, out Tuesday. She spoke with Money about how those experiences shaped her career, her favorite childhood purchase and why she can't stop buying ice cream.
As an intern, you wrote a McDonald's commercial and got it on the air. What did that teach you about success?
It felt extremely satisfying, because it was a completed piece of work that I could hear and I could measure. Especially because I thought, 'Oh, I was an intern,' and I managed to get something on the air. That wasn't even necessarily my goal for the summer — it was just to be there and gain experience at an advertising firm and in a workplace environment — and instead I got to experience some sort of creative success. I felt like a businesswoman. I felt very official in a way that I wasn't used to.
You've had a lot of different jobs over the years, from doing commercials for places like Wendy's and Kmart to working at a cupcake store. How do you feel about them in retrospect?
Having a job is not only crucial to paying the rent and buying food and surviving, but also I think it teaches you to be a team player: that the world is big, and it's not just about you, and you need to follow orders. Those are all basic lessons to learn.
If you were to give career advice now, what would you say?
I think that tenacity is important in any field. I don't feel qualified to be giving anyone career advice, in fact, because I'm so ill-qualified for any job except the one that I do have. And even that I feel only semi-qualified for.
I do think there is a lot of value in recognizing your strengths and playing to those but in also recognizing your weaknesses and knowing when to call it quits. The whole book is light and self-deprecating, but I do think there is wisdom in like, for example, quitting the field hockey team. Because after a certain point, if you're not going to move forward, it's valuable to be honest with yourself and realize what is maybe just a dream or a fantasy that you had — without being cruel with yourself.
You once tried to wash your dad's car with a Brillo pad and had to spend a summer's worth of babysitting money to fix it. Is that your most expensive mistake?
Oh, I wish!
There's something worse?
The other ones involved cars, as well. I was in a fender bender. I guess I can say it now, since it was like 10 years ago — it was my fault; you're never supposed to say that. That was expensive.
What's the first big item you remember saving up for when you were younger? I read that you used your first big paycheck to buy pizza.
I would always save my money for Baby-Sitters Club books. I ordered a T-shirt with all the babysitters' signatures on the back.
I would also save money for [board games] Girl Talk and Date Line. You listened in on people's phone conversations. You were listening in on the party line.
That's strange.
It's so strange! But also it was so primitive. You just play a tape the whole time, and only when you put in the cards, the little panels, does it become amplified. I could have designed it. I still have that game. It's at home in St. Louis.
After I booked my first big job, which was a part in the movie Cayman Went — I bought a ring after that. I think it was $100.
Was it special? Did it have a certain stone in it?
Nope, there was nothing special about it. I was in SoHo. After I found out I got the part, I just went into a jewelry store that I happened to pass. I didn't leave with the intention to go buy myself a ring, but I decided I deserved it.
What's your favorite thing to buy these days?
A guilty pleasure, and I do think it's guilty, is I'll pay for same-day delivery on Amazon. Because I'll decide that I need something, whether its a grocery item or shorts for my son, and I'll realize — I can't wait a day! I need it now! And then I don't end up using it for a week. That's an indulgence. I will pay the $5.99 for same-day, and that's got to be a huge waste of money.
One thing I'm terrible about is forgetting to book airline tickets in advance. These aren't items, more like fees. I definitely will buy airline tickets close to my departure date, and that's just foolish. [The price is] much higher than it would have been if I purchased them two months ago.
But I think of it as like a tax I pay on not being able to plan ahead of time. Sometimes it's hard to plan in advance when we have jobs where the schedule's always changing. I'll blame it on that.
I do buy a lot of ice cream. If you saw my freezer you'd think there was a mental disorder, and there might be, because there are always like seven pints in there. And I don't eat a pint a night — I take a scoop from each one. It's mildly disturbing.
I sound like a loser: 'I buy ice cream and same-day delivery on Amazon.'
This interview has been edited and condensed. My Squirrel Days is out now.