ABBA Is Back. Here Are All the Insane Ways They Made Money — And Why They Hate Cash Now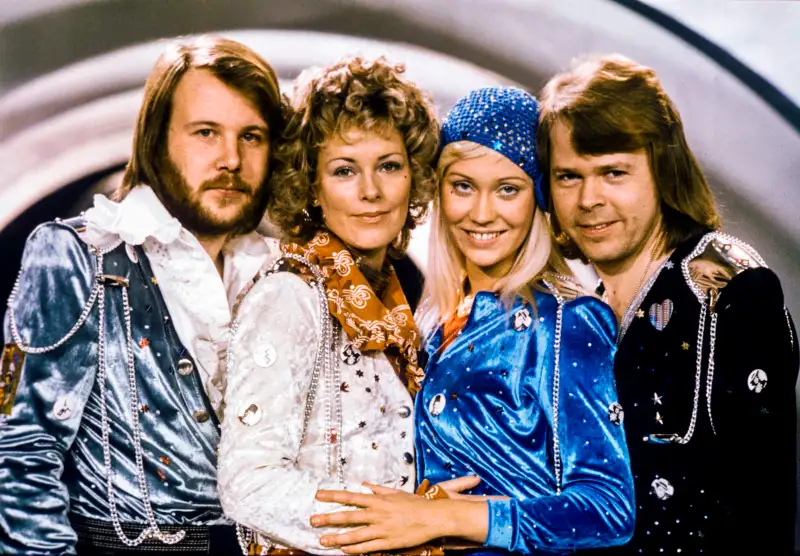 Olle Lindeborg—AFP/Getty Images
Swedish pop band ABBA announced an unlikely comeback Friday, where they will release two new songs for the first time in 35 years — and that likely means the musicians are about to come into even more money, money, money.
Gone are the days when Benny Andersson, Anni-Frid Lyngstad, Agnetha Fältskog and Björn Ulvaeus could complain "there never seems to be a single penny left for me." Thanks to a series of financial decisions starting in the '70s and '80s, the band members are all pretty well off.
Lyngstad, for example, married a prince and upon his death inherited a small fortune of £75million, or about $103 million, according to the Sun. Meanwhile, Andersson is one of Sweden's 184 billionaires — according to Veckans Affärer, he's worth about 1.5 billion krona ($170 million).
So just how rich are they? Here's what we know about ABBA's finances then and now.
Then: Costumes, Clogs and Companies
The band's early days certainly has some fascinating money stories.
For instance, ABBA is famous for wearing over-the-top outfits — think bell-bottom overalls, bright go-go boots and rhinestone-studded shirts — but there was actually a financial perk that inspired the members to wear crazy clothes. In Abba: The Official Photo Book, the band admitted that it took advantage of tax laws that let the members write off costumes as long as they were "so outrageous they could not possibly be worn on the street," as the Guardian reported.
The band was also once paid in oil rights for a performance in the Soviet Union.
Once they blew up, ABBA developed an empire of sorts. With its manager, Stig Anderson, the band controlled several big companies, among them Polar Music International and Harlekin, according to an article from 1980 in the now-defunct magazine High Fidelity. They made money off of everything from art galleries to clogs.
Eventually, ABBA was competing with Volvo to become Sweden's No. 1 export.
"We control 100 percent: publishing, record royalties, production money. It's all split between the family, so you cover the costs, and after that it's all profit," Anderson told the magazine said at the time. "We don't want to mix up music with money, but money always follows success and someone must take care of it."
Now: Hating Cash But Making Bank
These days, Andersson and Ulvaeus derive a lot of income from their involvement with the London-based company Littlestar, which oversees the rights to the ABBA-inspired musical Mamma Mia! In 2015, the duo reportedly made £3.1 million, or about $4.3 million, in royalties and other dividends from the show.
Weirdly enough, Ulvaeus is actually an anti-cash crusader. After his son was robbed in 2008, he began fighting the concept of paper money as a way to shut down the market for stolen items. Ulvaeus gave up paying cash completely in 2011, according to Wired, and the ABBA museum doesn't take it at all. There's even a sign there with a quote from him saying, "We could and should be the first cashless society in the world."
(Ulvaeus did, at one point, run into some trouble with tax authorities, though he ultimately cleared it up.)
The member whose net worth is hardest to pin down is Fältskog, with online estimates ranging from about $5.5 million to $200 million. However, she has spoken out about money recently, telling the Radio Times in 2014 that the band had rejected a $1 billion offer to reunite because it involved a 250-show tour.
It's not clear how much ABBA is getting paid for its new songs this time around. But the band did say the material was recorded after the band approved a deal to tour as holograms of their younger selves. The hilariously named ABBAtars will perform on TV this year and later go on tour.