Here's How Much Prize Money the Eurovision 2018 Winner Gets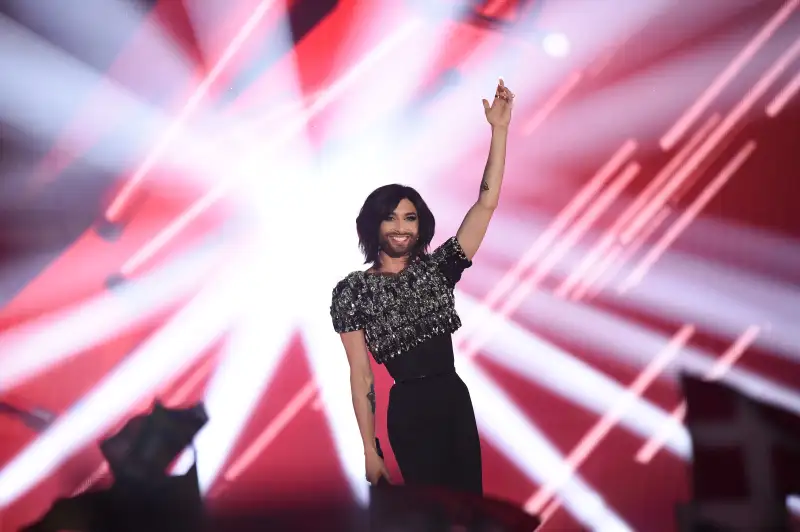 The lucky musical act that wins the 63rd Eurovision Song Contest this Saturday in Lisbon, Portugal, can look forward to fame, glory and a glass trophy in the shape of a microphone. But the victors won't receive any prize money.
Despite being in a league with shows like America's Got Talent, Britain's Got Talent and Deutschland sucht den Superstar, all of which give their winners big payouts, Eurovision doesn't provide an actual cash prize. Instead, winners of the international competition, known for its gibberish songs and crazy costumes, walk away with the rights to host next year's event — and an invaluable platform from which they can launch their careers.
The best example of this is ABBA, the Swedish band that won Eurovision in 1974. The victory catapulted the band onto the music scene, where it'd go on to sell more than 400 million albums. The members also quickly diversified their offerings, setting up an empire that raked in profits from art galleries, fragrances, jigsaw puzzles and more. And the band is still popular 44 years later: ABBA announced last month that it was not only releasing a new song but also going on tour (as holograms, naturally).
Another Eurovision success story is Celine Dion's, whose website describes her 1988 win as "the beginning of her global conquest." Two years after her victory she released her first English-label album, and the rest is history — her net worth is an estimated $400 million.
However, not all Eurovision champions are satisfied with being paid in opportunities. Shay Healy, who wrote the song that won Ireland the contest in 1980, recently posted on Facebook that "the Eurovision trophy was a disappointment, as there was no cash prize to go with the award."
Hosting can be tough financially, as well. Eurovision's location rotates every year, and costs fluctuate. Baku, Azerbaijan, spent £48 million (about $65 million) to put on Eurovision in 2012; Vienna, Austria, paid £28 million (about $38 million) in 2015.
"So — is it worth it? It's hard to be conclusive," NatWest economist Stephen Boyle wrote for RBS in 2016. "The longer-term benefits are harder to estimate, but with over 180 million viewers worldwide, the international, positive exposure that comes as part of hosting is likely to dramatically increase tourism related revenue. Plus, there's the kudos of winning, and in some eyes, that's just as important."
But if you're a starving artist looking for more than kudos, check out the song contest's spinoffs. Eurovision Choir of the Year, Eurovision Young Dancers and Eurovision Young Musicians all award prize money to their victors, according to Eurovoix.