Here's How Much Evan Spiegel Lost After Snapchat Ran a Terrible Rihanna Ad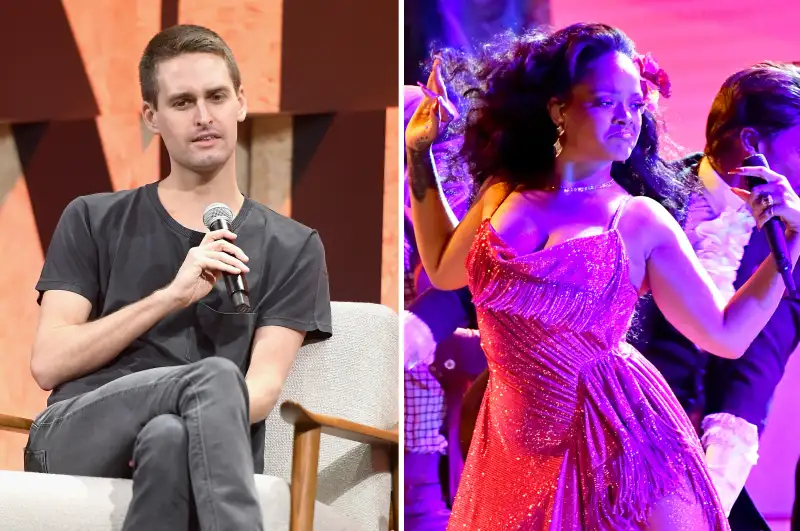 Snapchat co-founder Evan Spiegel just took an estimated $150 million hit to his net worth. The reason? He went up against Rihanna — and lost.
The 27-year-old Spiegel saw shares of Snap, the company behind his massive social media app, tank last week, with shares falling by a total of 4.7%, according to Forbes.
The drama started early last week, when users raised concern about an ad on the platform promoting a game called "Would You Rather?" With the stars' photos displayed against colorful backgrounds, the advertisement asked viewers to pick between slapping Rihanna and punching rapper Chris Brown. But fans recoiled due to the former couple's history: Brown pleaded guilty to assaulting Rihanna while they were dating in 2009.
CNN reported Snapchat quickly pulled the ad and put out a statement calling it "disgusting," but Rihanna was still upset. She took to Snapchat rival Instagram on Thursday to post a message criticizing the situation.
Many fans took Rihanna's post as a directive to delete Snapchat. Snap share prices started to sink soon afterward, ultimately leaving chief executive officer Spiegel's net worth at about $3.8 billion, according to Forbes.
The Rihanna backlash was just the latest stumble for Snapchat, which has been struggling with its public image since it released a widely unpopular update last month. The app put stories and individual conversations on the same page and changed the order in which they appear, making it more difficult to access certain friends' posts. It also relegated celebrity and brand posts to another page.
On February 20, Citi dropped its rating of Snap from "neutral" to "sell," citing negative reviews of the new version. The next day, socialite-turned-entrepreneur Kylie Jenner tweeted, "sooo does anyone else not open Snapchat anymore? Or is it just me... ugh this is so sad." A combination of the two events are thought to have caused Snap shares to subsequently fall by more than 7 percent.