Facebook Just Lost Its Title As the Best Place to Work. Here's Where It Stands Now — And Who Is Beating It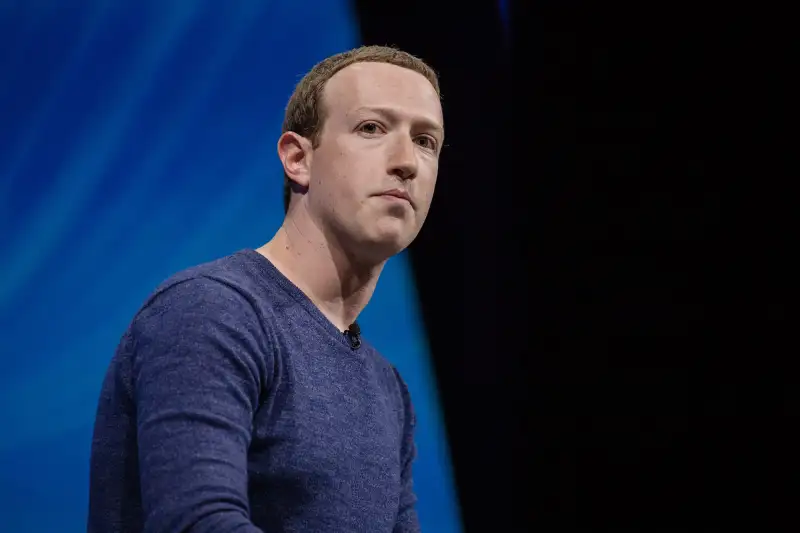 Marlene Awaad—Bloomberg/Getty Images
Facebook just got a status update it probably won't "like" — as of Wednesday, the social media giant is no longer the best place to work.
Facebook fell in the 2019 Glassdoor Employees' Choice Awards, an annual ranking of companies in the U.S., Canada and some parts of Europe based on worker reviews. Facebook slid from first place to seventh on the 100 Best Places to Work list of large U.S. companies. While it did beat out Google and Apple, Facebook failed to overtake LinkedIn (No. 6), In-N-Out Burger (No. 3) and management firm Bain & Company (No. 1).
Facebook has taken first place in the Glassdoor rankings three times. A string of recent scandals may be to blame for the sudden drop, according to California career and executive coach Nick Parham.
"Values are becoming really important for virtually everybody in the workforce," he says. "They pay top dollar at Facebook, but the employees increasingly don't want to work for a company that runs its business without any ethical barometer."
Think Controversy
Facebook is famous for its futuristic campus and luxurious perks, which include on-site laundry, three weeks' paid vacation, a bicycle repair shop and free meals. As a result, many of its recent Glassdoor reviews are glowing. People applaud their smart coworkers, unlimited sick days and flat structure. The average salary for software engineers is $121,000.
But Facebook is constantly making headlines, and not always for good reasons. The company has been consumed with controversies this year.
In the spring, news broke that political consulting firm Cambridge Analytica had improperly accessed the personal data of 87 million Facebook users. Both CEO Mark Zuckerberg and COO Sheryl Sandberg testified before Congress amid allegations that the site was used by Russian agents to spread misinformation ahead of the 2016 election. In September, Facebook revealed a security breach that impacted 30 million users; in October, reports emerged that it hired a shady PR firm to help it save face. Before the midterms, the site took down over 800 accounts and pages for "coordinated inauthentic behavior." Just last week, Sandberg was accused of telling staffers to investigate billionaire George Soros' finances.
Several Glassdoor reviews mention there have been "too many political debates inside the company," "a lot of external focus and criticism" and "back-channeling" that have "attract[ed] too much attention on [the] news recently."
Parham, who has an office in Silicon Valley and about 20 years of career counseling experience, says working for Facebook is starting to lose its luster.
"Having Facebook as a brand on your resume is not as strong as it once was," he says. "Because when people see that brand, they're going to think of the controversy more than the person's contributions."
That could extend to prospective employees, as well. The New York Times reported last month that even computer science college students are eyeing Facebook jobs with caution. It all goes back to having shared values: Parham says that in 80% of his consultations, clients bring up company values before talking about compensation.
"They talk about working for a company that is innovating and improving people's lives," he adds. "They want to make a contribution to a company that's doing good things."
Bain & Company has made the Glassdoor list every year since its inception and been No. 1 four times. Recent reviews spotlight the Boston-based firm's "stimulating work" and "fantastic people and culture" (including an annual Bain World Cup in which employees face off in soccer, volleyball and rugby games). Others mention Bain's mission, with one person writing that "Bain's values are what you'd draw up on paper — open, honest, direct, focused on doing great things with our clients, and focused on personal growth for everyone in the organization."
Reviews for Zoom Video Communications and In-N-Out Burger compliment their tight-knit communities and advancement opportunities, respectively.
What Matters to Workers
A Facebook spokesperson tells Money that although it's been a difficult few years for the company, it's no stranger to fluctuations in its Glassdoor status. For example, it dropped eight spots between 2014, when it was fifth, and 2015, when it was 13th. But it was able to bounce back up to fifth by 2016.
Glassdoor community expert Scott Dobroski points out that Facebook's rating only fell by one-tenth in the Glassdoor awards' eligibility period. Its 4.5 rating among U.S. workers is still over a full point higher than the 3.4 average company score on the job site.
"A shift of one-tenth, two-tenths for a company in a 12-month period is not abnormal; however, at Facebook, they have consistently been strong," Dobroski says. "It's interesting they haven't dropped more given all of the external challenges they've gone through."
Glassdoor determined this year's rankings by using an algorithm and ratings by examining the quantity, quality and consistency of each company's reviews between October 2017 and October 2018. In order to make the list, large companies needed to have at least 75 ratings in the time frame across attributes like compensation, benefits, management and culture, among other requirements.
The scandals aren't the only problem Facebook is staring down. Dobroski says Facebook reviews on Glassdoor also bemoan the company's lack of internal structure, its "move fast" culture and issues with work-life balance.
But at the same time, things may be improving. Although many Glassdoor reviews reference Zuckerberg and Sandberg by name, Dobroski says "we do not see any strong themes that call for their resignations" (like some investors have). That could indicate the controversies are a chance for for the company to connect with its workers, as many reviews mention a desire to combat these issues and compliment management on its transparency.
"How they navigate this challenging time will be a testament to them as a company and their senior leadership," Dobroski says.
The Facebook spokesperson says staffers are already coming together to talk and think about what they've learned. They're committed to solving problems and innovating.
Money may get applicants in the door, but in general, Dobroski says, the top factors that lead to long-term employee satisfaction are company culture, career opportunities and trust in leadership. Those qualities drove firms like Zoom Video Communications to the top of Glassdoor's 2019 list, and if prioritized, they could help Facebook recapture its place.
"The big question is, will Facebook continue to drop in the next 12 months?" Dobroski says. "Only time will tell."
See the full results of the 2019 Glassdoor Employees' Choice Awards here.