Jobs Report Halts Federal Reserve's Interest Rate Hike Mojo
Money is not a client of any investment adviser featured on this page. The information provided on this page is for educational purposes only and is not intended as investment advice. Money does not offer advisory services.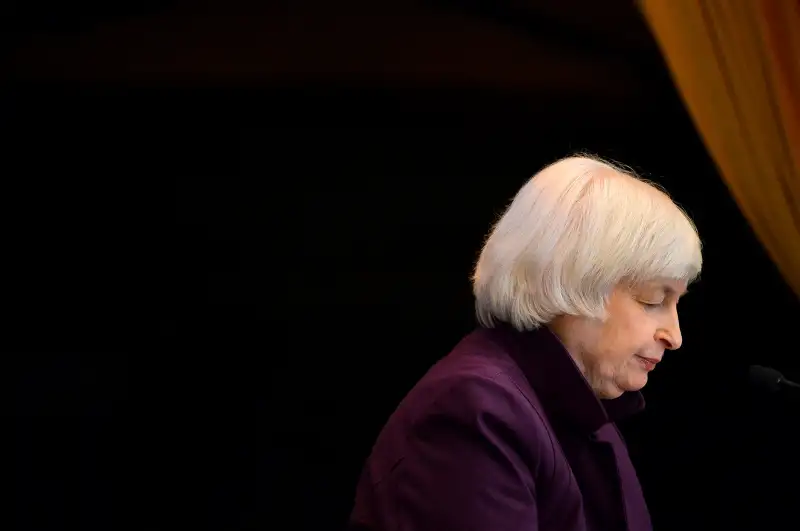 Charles Mostoller—Reuters
When the Federal Reserve meets later this month, the smart money now bets that talk of an interest rate increase will not be on the agenda.
Employers added a humdrum 151,000 jobs in August, slightly below expectations, while hourly earnings are up a disappointing 2.4% over the past 12 months. The unemployment rate rests at 4.9%.
Friday's employment number follows poor reports from the manufacturing and construction sectors. Toss in weak economic growth overall and that should halt whatever momentum existed for an interest rate increase.
"With equity futures rising, the dollar weakening, gold strengthening, and the ten year yield pulling back, the market has voted and says a September rate hike is off the table," notes Prudential Financial market strategist Quincy Krosby. The employment report "solid but not the stellar numbers needed to convince the market that September is in play."
All eyes are now fixed on December as the next possible time for an interest rate increase, one year removed from the last Fed action.
Weakness Abroad
The U.S. economy has already been hampered by weakness overseas.
Britain's central bank cut interest rates to the lowest level on record to ward off the negative effects of Britain's decision to leave the European Union earlier this summer. The s0-called "Brexit" upended financial markets throughout the summer.
Meanwhile, Europe's economy remains stuck in neutral as Japan struggles to stimulate growth.
Fed Speak
Despite global headwinds, the monetary policy narrative had indicated that a rate hike was possible this fall.
June and July employment reports were extremely positive, and wage growth seemed to be picking up. A broad-based inflation metric also should the economy seemed to be finding its sea legs. Even including August's numbers, job gains have average a robust 232,000 per month over the last 90 days.
"In light of the continued solid performance of the labor market and our outlook for economic activity and inflation, I believe the case for an increase in the federal funds rate has strengthened in recent months," Fed Chair Janet Yellen said in a press conference at Jackson Hole, Wyo., last week.
That view may now be moot. With other economic indicators lagging, a mediocre employment result simply takes the wind out of the Fed's sails.
"While this was a solid report overall, it nonetheless fell short of expectations," says National Association of Federal Credit Unions Chief Economist Curt Long "This report is not enough to compel the Fed to raise rates in September, and the focus will shift to December as the most likely date for the next rate hike."