The Important Talk Parents Are Not Having With Their Kids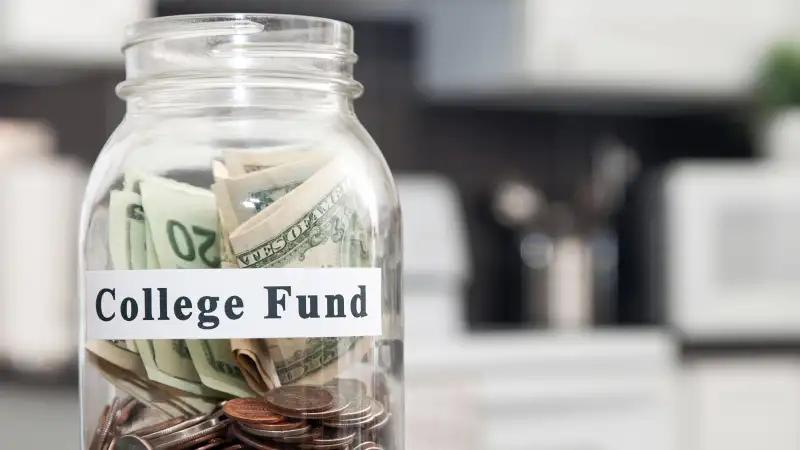 Moms and dads expect their children to pay for more than one-third of college costs—but only 57% of parents actually have that conversation with their kids, according to a new study out by Fidelity today.
The cost of college has more than doubled in the past decade, and parents are having a hard time saving for it, Fidelity's 8th annual College Savings Indicator study shows. While 64% of parents say they'd like be able to cover their kids total college costs, only 28% are on track to do so.
That jibes with reality: For current students, parents' income and savings now only cover one-third of college costs on average, according to Sallie Mae's recently released report How America Pays For College. Kids use 12% of their own savings and income. Loans taken by students and parents account for 22% of the funds, while another 30% comes from grants and scholarships.
Experts urge parents to have a frank conversation well in advance with their children about how much college costs and how much they are expected to contribute, either through summer jobs, their own savings or part-time jobs while in school. "If children know that they are expected to contribute to their college funds, they are more likely to save for it," says Judith Ward, a senior financial planner at T. Rowe Price.
A T. Rowe Price study released earlier this week found that 58% of kids whose parents frequently talk to them about saving for college put away money for that goal vs. just 23% who don't talk to their parents about how to pay for school.
There's also reason to believe that parents shouldn't feel so bad about not being able to take on the full tab. A national study out last year found that the more money parents pay for their kids' college educations, the worse their kids tend to perform. In her paper "More Is More or More is Less? Parent Financial Investments During College," University of California sociology professor Laura Hamilton found that larger contributions from parents are linked to lower grades among students.
Apparently, kids who don't work or otherwise use their own money to pay for school spend more time on leisure activities and are less focused on studying. It's not that these kids flunk out, according to Hamilton. She found that students with parental funding often perform well enough to stay in school, but they just dial down their academic efforts.
Given all these findings, parents should feel less pressure pay the full ride for their kids—especially if it means falling behind on other important goals like saving for their own retirement. "Putting your kids on the hook for college costs is better for everyone," says Ward.
Money 101: How much does college actually cost?
Money 101: Where should I save for college?