Trump Wants to Kill the Fiduciary Rule. Here's Why That's a Big Deal for Retirement Savers
Money is not a client of any investment adviser featured on this page. The information provided on this page is for educational purposes only and is not intended as investment advice. Money does not offer advisory services.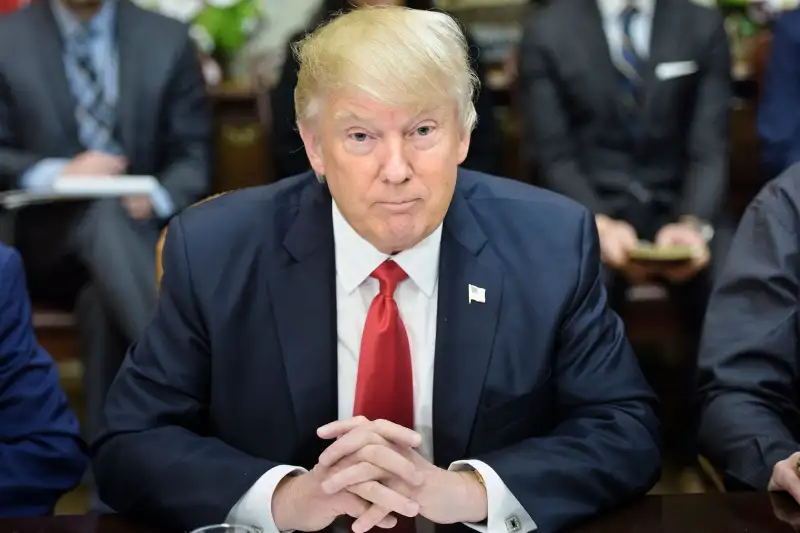 Brendan Smialowski —AFP/Getty Images
Watch out, retirement savers. President Donald Trump has put the wheels in motion to halt the Department of Labor's rule requiring financial advisors to act in your best interest.
President Trump signed an executive order on Friday directing the Department of Labor to review and potentially rescind a new regulation known as the "fiduciary rule," planned to go into effect on April 10, 2017. Earlier, a White House official told TIME that "we want them to cease the implementation of this and completely review the fiduciary rule."
Why does this matter to you? The rule would require financial advisors, and more specifically brokers, to put your interests above their own when working with your retirement accounts. In other words, they would have to act as fiduciaries, much like lawyers and doctors.
Currently, if you work with a financial advisor who is a registered broker, he or she only has to recommend investments that are "roughly suitable" for you. That means if your advisor has the option between two similar mutual funds, but one pays out a higher commission, he or she can put you in that one—even if the other fund has lower fees and would boost your portfolio in the long run. The Trump administration wants to keep this system in place, arguing that the fiduciary rule will limit investment choices and burden the industry with unnecessary regulations.
Read also: Trump Advisor Uses Terrible Food Analogy to Defend Deregulation
The rule, rolled out under the Obama Administration, took eight long years to develop. It isn't perfect: Financial advisors have several work-arounds that may trip up investors even if and when the rule is adopted. Still, the previous administration argued the rule was necessary to protect retirement savers, who, under the current system, may be given conflicted advice by brokers who are incentivized to sell specific financial products that aren't in their clients' best interests.
The fiduciary rule aims to protect retirement savers from bad advice and keep more money in their pockets—to the tune of $17 billion collectively each year. It also seeks to indirectly change the way the industry structures its products and advisor compensation policies.
"I'm optimistic that this rule will significantly reduce fees on retirement investment products," Massachusetts Senator Elizabeth Warren, a huge proponent of the rule, told Money last fall. She noted at the time that while the rule had not even been implemented, companies like Fidelity, Charles Schwab, BlackRock, LPL Financial, and others already had announced that they are slashing fees for various funds.
The industry has long argued that the new regulations are unduly burdensome and would limit investment options for smaller savers. There's a strong incentive for financial companies to continue fighting the rule: The industry's top lobby group, the Securities Industry and Financial Markets Association, estimated the fiduciary rule would cost firms $5 billion to implement and another $1.1 billion annually to maintain.
One of the industry's attempts to kill the rule, a lawsuit filed by the U.S. Chamber of Commerce and other financial service trade groups, is still pending in Texas federal court. The judge noted in a court filing this week she plans to issue a decision within the next week, according to Reuters.
Meanwhile, President Trump's executive order comes as his Labor Secretary pick, Andrew Puzder, is still awaiting confirmation. His confirmation has been held up multiple times amid opposition from Senate Democrats.