While You Were Paying Attention to the Healthcare Debate, the White House Killed a Program That Helps People Save for Retirement
Money is not a client of any investment adviser featured on this page. The information provided on this page is for educational purposes only and is not intended as investment advice. Money does not offer advisory services.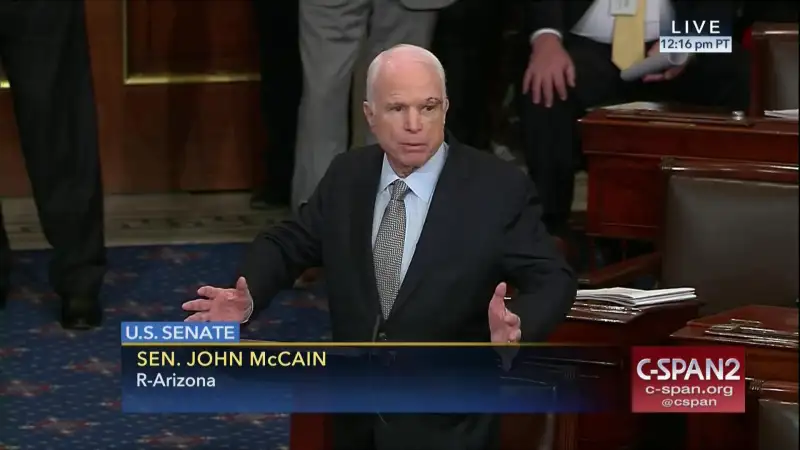 The Trump administration might not have been able to take down Obamacare, but that doesn't mean they're finished with their attempts to strike down the previous administration's regulations.
On the heels of the Senate healthcare debate, the Treasury Department announced on Friday it was shutting down myRA—an Obama-era retirement program aimed at getting people without access to a workplace plan to start saving for the future. Currently, about 40% of Americans who work full-time don't have access to an employer-sponsored retirement program like a 401(k), according to Pew Charitable Trusts.
Treasury officials said both lack of demand and high operating costs contributed to the decision to phase out the program. "Unfortunately, there has been very little demand for the program, and the cost to taxpayers cannot be justified by the assets in the program," Jovita Carranza, U.S. Treasurer, said in a statement Friday.
The program—launched in 2015—did have a slow start. At the end of last year, only about 20,000 people had opened an account, with each account carrying a median $500 balance, according to Treasury. Another 10,000 people have opened accounts, but had not made any contributions yet.
Meanwhile, the program has cost about $70 million to operate since 2014, and Treasury says it expected to spend about $10 million annually to manage the approximately $34 million in funds.
Structured like a Roth IRA with training wheels, the myRA program was billed as a "starter" account, allowing people to save up to $15,000 in a minimal-risk account that had no fees and no minimum balance or contribution requirements. The only investment option was a Treasury bond, which earns just over 2%—not a great return, but it meant that any contributed funds would be safe. And like any other Roth IRA, it offered tax-free growth on your investments, allowing you to withdraw them later on without paying tax on the gains.
"The end of the myRA program feels like a blow to low- and middle-income savers, but they do have an alternative: the Roth IRA." says Arielle O'Shea, a retirement and investing specialist with NerdWallet. Other options, like robo-advisor IRA accounts, can also provide similar benefits at a low cost—although investors would be responsible for their own portfolio risk. "Fortunately, ample private sector solutions exist, which resulted in less appeal for myRA," Carranza said.
If you did open a myRA account, Carranza says, staff will be reaching out to provide information on moving your account to another Roth IRA. To avoid any tax liabilities, you'll need to transfer the funds directly into another Roth IRA, rather than a personal checking or savings account, according to the Treasury's site. But you don't need to wait for Treasury to contact you first, you can transfer the full balance of your myRA account to another Roth IRA at any time.
The move to shut down the myRA program is just the latest move by the administration to dismantle Obama-era retirement protections. In March, President Trump signed a joint resolution killing an Obama-era regulation that allowed states to set up and manage auto-IRA programs for their residents. And the administration has also signaled opposition to the Department of Labor rule that requires financial advisors to act in investor's best interests when working with retirement funds.
The one thing the myRA offered that the Roth IRA doesn't is the ability to set up paycheck deferrals, O'Shea says. Yet investors can set up their own automatic transfers from a checking account to a Roth IRA each month. "Just be sure to stay below the annual contribution limit, which is $5,500 in 2017, or $6,500 if you're 50 or older," she recommends.
While MyRA usage may have been low, people without access to workplace plans are still looking for retirement options, says Cristina Martin Firvida, AARP's director of financial security and consumer affairs. She notes that Oregon, which bucked the Trump administration to launch its auto-IRA program earlier this month, is doing very well. "Clearly, there's no lack of demand there and it's a similar target population," she says.
"We're concerned that instead of expanding opportunities to save, the administration seems to be curtailing those options that were developed and established in the last few years," Martin Firvida adds.