This is the State That Is Smartest About Money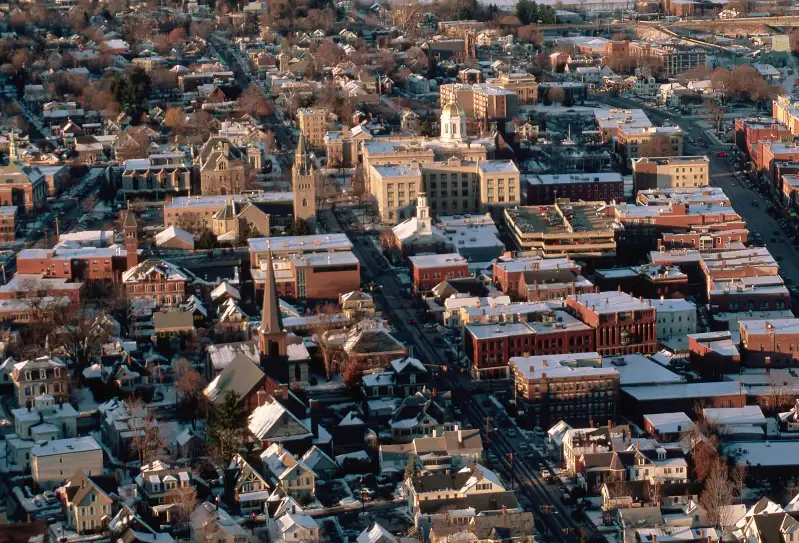 Think you and your neighbors are savviest in the nation when it comes to money?
Well, unless you live in New Hampshire, you'll have to let that notion go. According to a report released Tuesday by WalletHub, the Granite State alone can claim the title of "most financially literate state."
The report looked into the financial education programs and consumer habits in all 50 states, as well as the District of Columbia, to create its rankings. Each state was judged on 11 different qualities, ranging from Champlain University's high-school financial literacy grades to the percentage of residents who spend more than they make, and then scored on its planning/daily habits and knowledge/education level separately before receiving an overall rank.
New Hampshire pushes its way to the top by having the lowest high school dropout rate, the second lowest non-bank borrowing rate, and the fourth lowest number of unbanked households in the country.
Mississippi ranked last in financial literacy, dragged down by having the most residents without a rainy day fund and the most unbanked households.
Want to know how your state fared? See the full ranking below. Check out the study details to see the states that did best and worst by each measure.
| Overall Rank | State | Knowledge & Education Rank | Planning & Daily Habits Rank |
| --- | --- | --- | --- |
| 1 | New Hampshire | 2 | 1 |
| 2 | Utah | 1 | 7 |
| 3 | Massachusetts | 21 | 2 |
| 4 | Maryland | 12 | 4 |
| 5 | New Jersey | 11 | 9 |
| 6 | North Dakota | 33 | 3 |
| 7 | Illinois | 14 | 8 |
| 8 | Minnesota | 8 | 13 |
| 9 | Pennsylvania | 30 | 4 |
| 10 | Virginia | 3 | 20 |
| 11 | New York | 24 | 10 |
| 12 | South Dakota | 6 | 15 |
| 13 | California | 38 | 6 |
| 14 | Maine | 30 | 11 |
| 15 | Iowa | 20 | 14 |
| 16 | Colorado | 5 | 24 |
| 17 | Wisconsin | 13 | 17 |
| 18 | Florida | 40 | 11 |
| 19 | Nebraska | 23 | 16 |
| 20 | Washington | 19 | 18 |
| 21 | District of Columbia | 10 | 22 |
| 22 | Idaho | 4 | 36 |
| 23 | Montana | 14 | 23 |
| 24 | Hawaii | 29 | 21 |
| 25 | Vermont | 16 | 27 |
| 26 | Wyoming | 18 | 26 |
| 27 | Delaware | 44 | 19 |
| 28 | South Carolina | 28 | 28 |
| 29 | Connecticut | 37 | 25 |
| 30 | Alaska | 35 | 30 |
| 31 | Oregon | 27 | 32 |
| 32 | North Carolina | 22 | 36 |
| 33 | Missouri | 7 | 44 |
| 34 | West Virginia | 33 | 33 |
| 35 | Indiana | 45 | 29 |
| 36 | Ohio | 42 | 31 |
| 37 | Tennessee | 26 | 38 |
| 38 | Georgia | 17 | 40 |
| 39 | Rhode Island | 39 | 38 |
| 40 | Michigan | 48 | 34 |
| 41 | Arizona | 25 | 42 |
| 42 | Texas | 32 | 40 |
| 43 | Alabama | 50 | 34 |
| 44 | Kansas | 9 | 48 |
| 45 | Oklahoma | 35 | 46 |
| 46 | Kentucky | 46 | 42 |
| 47 | New Mexico | 47 | 45 |
| 48 | Louisiana | 43 | 49 |
| 49 | Arkansas | 51 | 47 |
| 50 | Nevada | 41 | 50 |
| 51 | Mississippi | 49 | 51 |
Overall Rank
State
Knowledge & Education Rank
Planning & Daily Habits Rank