The First Day of Summer Is Today and Restaurants Are Giving Away Free Food, Smoothies, and Shakes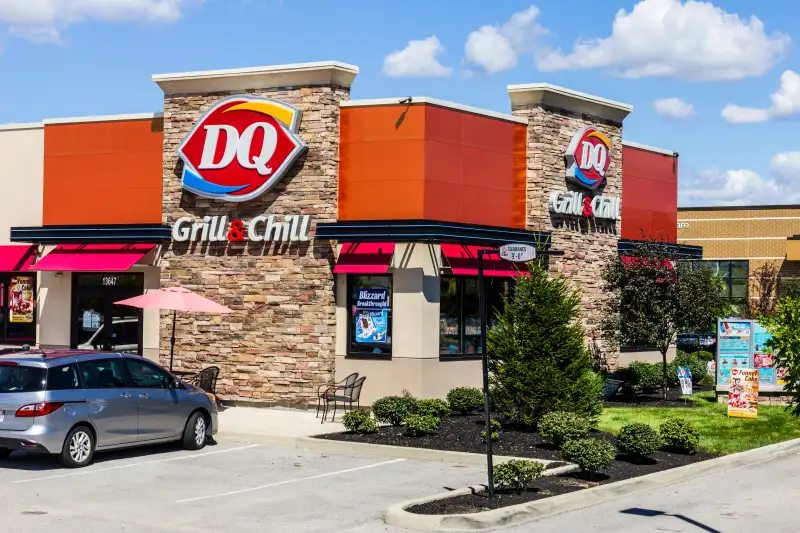 jetcityimage—Getty Images
The official first day of summer 2019 is Friday, June 21, and restaurant chains are celebrating by giving out all kinds of freebies: You can get free shakes, free ice cream cones, free smoothies, and free sandwiches today.
Dairy Queen, Boston Market, Jamba Juice, and Planet Smoothie are among the spots with food and drink deals for the first day of summer this year. Here's where you should go to get the freebies:
From 11 a.m. to 2 p.m. on Friday at Boston Market restaurants, customers can get a free sandwich from the chain's new lunch menu. Boston Market has chosen the first day of summer for what it's calling a "Sandwich Throwdown," and it's encouraging everyone to trade in another sandwich (homemade, or from another restaurant) for a free Boston Market sandwich — including the chicken avocado club, southwest chicken BLT, and chicken salad. (We double-checked, and all customers can get a free sandwich at Boston Market on Friday, June 21, even if you don't have another sandwich to swap.)
A special first-day-of-summer offer available through the Dairy Queen mobile app will give you a free small regular or dipped cone with any purchase. The deal is available at Dairy Queen on Friday, June 21, only, and you must have the DQ app to take advantage.
You can get a free sandwich (or other entree) at Potbelly Sandwich Shop on Friday when you purchase one at regular price.
Friday, June 21, isn't just the first day of summer 2019; it is also National Smoothie Day. And yes, there are a few places giving out free smoothies: If you're a Smoothie King Healthy Rewards member, you'll get a 20-ounce free smoothie deal loaded to your account when you purchase any smoothie today. The free smoothie offer must be redeemed sometime from June 22 to June 27.
A National Smoothie Day 2019 deal is available all day long at Red Mango locations: All smoothies are 50% on Friday, June 21.
From 2 p.m. to 5 p.m. locally on Friday, you can get a free small smoothie at Jamba Juice locations. The free smoothie flavors available at Jamba Juice on National Smoothie Day are Watermelon Breeze, Vanilla Blue Sky, and White Gummi.
From 2 p.m. to 4 p.m. on Friday, June 21, all Planet Smoothie customers get a free smoothie — specifically, a 16-ounce Mediterranean Monster smoothie, made with strawberries, banana, and orange juice.
Wayback Burgers is hosting its annual Free Shake Day in 2019 on Friday, June 21. All day long, Wayback Burgers customers get a free 12-ounce black-and-white shake, with no purchase required.
Sorry, no free donuts or free coffee today at Dunkin' shops. But if you have Amazon Alexa or Google Assistant on a device, you can order a free can of Dunkin' Shot in the Dark coffee to be shipped to you. Just say "Ask: Send me a Sample of Dunkin' Shot in the Dark" on Friday, June 21, and you'll get a free can of the new blend, which is a combination of espresso and coffee, sent to your door. (Delivery could take a few days.)