Frontier Airlines Is Selling $20 Flights Today Only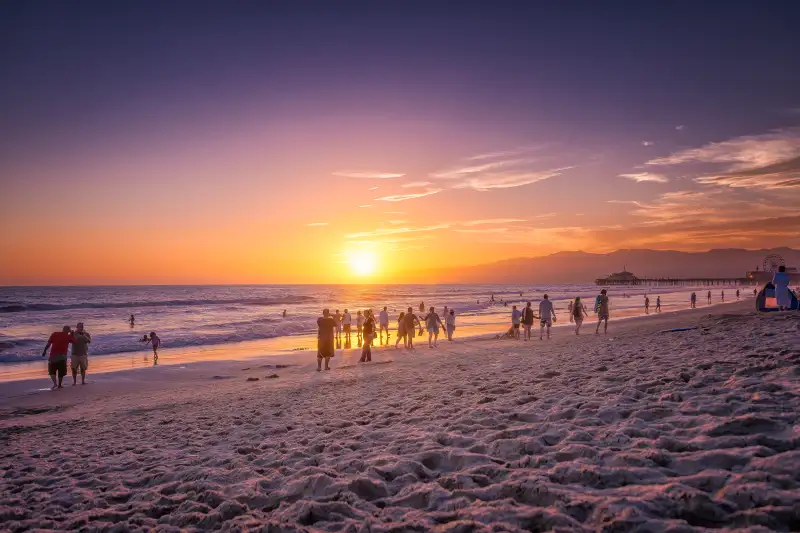 Chiara Salvadori—Getty Images
Frontier Airlines is living up to its billing as an ultra-low-fare carrier by rolling out a huge slew of $20 flight deals.
But you have to act quickly: The flights must be booked no later than Thursday, July 6.
Travelers can snag $20 Frontier Airlines tickets on routes all over the country, including Atlanta to Austin, Colorado Springs to Los Angeles, Las Vegas to Denver, and Orlando to Minneapolis. We've rounded up a full list of routes featuring $20 fares below.
But first, some fine print: Frontier's $20 flights are valid for travel on Tuesdays, Wednesdays, and Saturdays from August 15 to October 4. There is one blackout date—September 5, which is the Tuesday after Labor Day. Availability is limited at the $20 price point, so you may need to hunt around for dates with the cheapest fares. We browsed a bit and quickly found plenty of $20 seats available in late summer and the start of the school year.
Finally, before jumping at Frontier's cheap flight deal, take note that the carrier is very similar to Spirit Airlines, in that customers face fees for almost any amenity above basic transportation. The tradeoff for low fares is Frontier travelers must pay extra for things like seat reservations, carry-on and checked luggage, and food and beverages on the plane.
Now, onto Frontier's current flight deals. All of the following routes feature tickets starting at $20 each way:
Atlanta to Austin
Atlanta to Cincinnati
Atlanta to Cleveland
Atlanta to Houston
Austin to Atlanta
Charlotte to Trenton
Charlotte to Philadelphia
Cincinnati to Dallas
Cincinnati to New York (La Guardia)
Cincinnati to Minneapolis
Cincinnati to Tampa
Cleveland to Raleigh-Durham
Cleveland to Atlanta
Colorado Springs to Los Angeles
Dallas to Cincinnati
Denver to San Antonio
Denver to Phoenix
Denver to Sioux Falls
Denver to Omaha
Denver to Kansas City
Denver to Las Vegas
Detroit to Trenton
Houston to Atlanta
Indianapolis to Orlando
Kansas City to Denver
Las Vegas to Denver
Los Angeles to Colorado Springs
Indianapolis to Cincinnati
Nashville to Orlando
New Orleans to Orlando
New York (La Guardia) to Cincinnati
Omaha to Denver
Orlando to Raleigh-Durham
Orlando to Minneapolis
Orlando to Nashville
Orlando to New Orleans
Orlando to Indianapolis
Orlando to Pittsburgh
Orlando to St. Louis
Philadelphia to Charlotte
Philadelphia to Raleigh-Durham
Phoenix to Denver
Pittsburgh to Orlando
Raleigh-Durham to Trenton
Raleigh-Durham to Philadelphia
Raleigh-Durham to Orlando
Raleigh-Durham to Cleveland
St. Louis to Orlando
San Antonio to Denver
Sioux Falls to Denver
Tampa to Cincinnati
Trenton to Detroit
Trenton to Charlotte
Trenton to Raleigh-Durham