Is Fortnite Over? The $3 Billion Game Is Stuck on a Black Hole, and Thousands of Players Are Captivated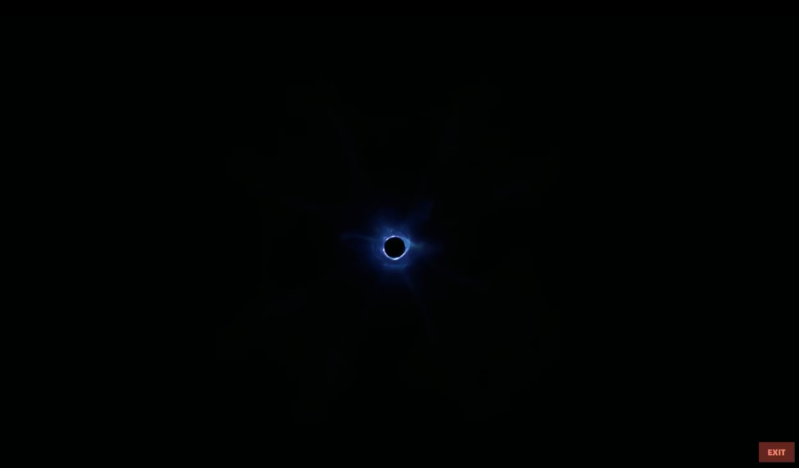 Is this "The End" of Fortnite?
Probably not, but the massively popular online battle royal videogame does seem to be taking a pause before restarting.
On Sunday night, gamers tuned in to watch an event called "The End," meant to commemorate the close of the tenth season of Fortnite. Around 2pm, a rocket on the island where Fortnite is set launched...and then proceeded to drag the entire game into a swirling black hole, leaving gamers with no way to play their favorite game.
According to CNN Business, millions of fans tuned in for the event, and even four hours later, 50,000 people were "still actively watching the game's live stream of the black hole on YouTube" — and another 100,000 were tuning in on the video game streaming service Twitch. Fortnite's Twitter, which has 9.3 million followers, is live-streaming the black hole, and #FortniteBlackout has been trending.
Following its launch in 2017 by Epic Games, Fortnite has become the sort of pop culture phenomenon that entrances teenagers and baffles parents. Users log on to play the game, and depending on the storyline and mode, either work together or compete against each other. And while Fortnite has gone black in the past for server maintenance and other updates, this is the first time the game has been down for such an extended period of time.
Rod Breslau, an esports and gaming consultant, told CNN Business that as interest was waning while the tenth season came to a close, this was a move to drum up hype for the impending season 11, which will presumably launch soon. Fortnite is such a money maker for Epic that it would be hard to believe the game will end anytime soon, or even stay offline for much longer.
Fortnite is free to play. But users often shell out real world cash to buy V-Bucks, which go for $9.99 per 1,000 and can be spent on in-game updates such as customizable skins for characters, accessories, and dance moves. As Money noted earlier this year, "a LendEDU survey discovered that nearly 70% of players said they'd made in-game purchases, with the average person splashing out $84.67 total between July 2017 and June 2018."
And that's just money made by Epic Games, which brought in $3 billion in profit last year. There's an entire booming mini-economy around Fortnite, from tutoring sessions to sponsorships for popular Twitch streamers like Tyler "Ninja" Blevins, who told CNN that he earned roughly $10 million streaming Fortnite last year.
With so much cash flying around, don't expect that black hole to stay empty for long.