Run Fast Enough and Get a Free Pair of Reeboks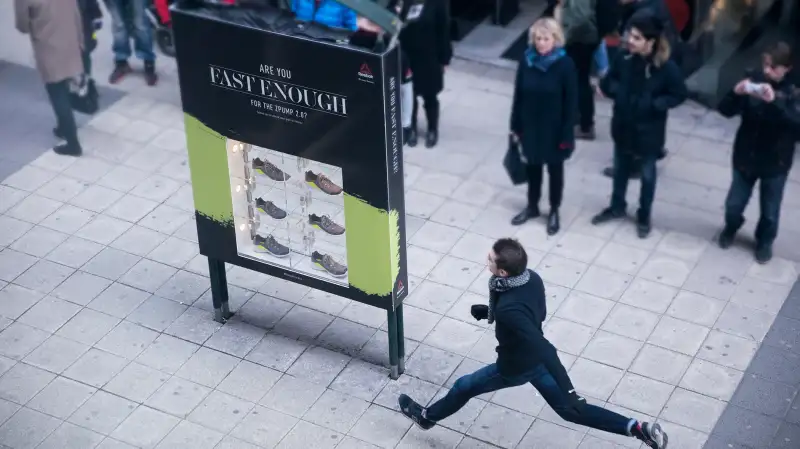 Had you been in Stockholm last weekend, you could have taken a Reebok challenge to unlock a free pair of the brand's Pump 2.0 shoes.
Anyone who ran past the ad outfitted with a speed cam faster than 17 kilometers per hour—or about 10.5 mph—got a free pair of kick, Adweek reports.
Reebok isn't the first shoe brand to do a campaign like this—Asics has been at it for years, reports AdWeek—but the foray into more interactive advertising certainly appears to have drawn a crowd.
"We really like the idea of taking a classic billboard and turning it into something disruptive and unique," Markus Schramm, from the agency Animal that designed the ad, told AdWeek. "This gives customers an instant experience, and as a brand, we're able to provide something of real value."