7 Smart Ways to Get Free Shipping During the 2016 Holiday Shopping Season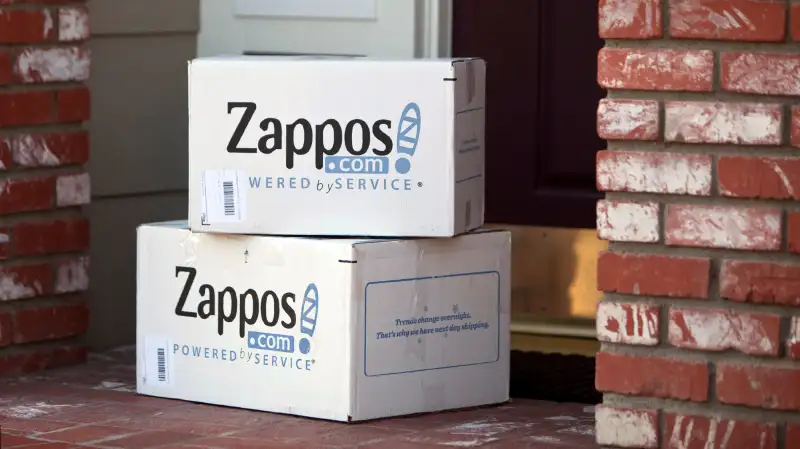 Holiday shoppers can rely on the arrival of non-stop deals and discounts starting sometime in early November each year. It's also guaranteed that free shipping will be easy to come by for virtually anything you purchase online.
Indeed, most consumers now demand free shipping as a prerequisite before completing an online purchase. In one 2016 holiday season survey from Deloitte, 71% of consumers said they will absolutely take advantage of free shipping promotions, and 82% said want free shipping on returns too.
Retailers are well aware of how important free shipping is to shoppers, and the e-commerce scene is rife with ways to avoid paying for delivery. Shoppers should be on guard to make sure they're actually getting free shipping, however. It's common for e-retailers to highlight free shipping deals on web pages, but then, at checkout, default to an expedited shipping option that is most certainly not free (ahem, Amazon). It's up to the shopper to notice and click on the free shipping box in order to avoid getting charged.
As with any transaction involving money nowadays, it's essential to pay attention to the fine print. All the strategies for getting free shipping below are no exception.
Retailers with Free Shipping for the Season
Thanks to special seasonal promotions, all orders placed by December 24 with Best Buy, and all purchases made at target.com through January 1 come with free standard shipping. Target is giving customers free shipping on all returns as well.
Read Next: Black Friday Deals You Can Snag Before, During and After the Big Day
Most retailers provide free shipping when orders surpass a minimum-purchase threshold (normally $25 and up at Target, $35 or more with Best Buy, $49-$50 with Amazon or Walmart), so the seasonal promotions only affect customers making smaller purchases. Still, it's nice to know that you'll get free shipping from these retailers in the weeks ahead no matter what you're buying.
Retailers that Always Have Free Shipping
Customers with Target RedCard debit or credit cards get free, no-minimum-purchase shipping year-round, plus 5% on all Target purchases. Among the retailers that always grant free standard shipping with online purchases, with no minimum purchase or special membership required, are Apple, L.L. Bean, Nordstrom, and Zappos. Here are roughly 30 other stores with free shipping year-round, sometimes with free returns included as well.
Special Shopping Days
Free shipping isn't much of a deal if you're overpaying for the item you're buying. So the smartest approach is to combine free shipping with a great sale. Sure enough, on peak online shopping days like Thanksgiving, Black Friday, Cyber Monday, Green Monday (second Monday in December), and Free Shipping Day (Friday, December 16, this year), tons of retailers will be offering special deals on merchandise and shipping alike. Many e-retailers will drop normal minimum-purchase requirements entirely, and those who don't go that far are likely to lower the usual purchase threshold, to only $25 or so, in order to qualify for free shipping.
Read Next: All the Days During the Year When You Can Get Free Stuff
Promotional Coupon Codes
In some cases, shoppers making purchases on the promotional days cited above will automatically get free shipping. Other times, it's necessary to enter a coupon code at checkout. These codes are generally easy to come by. They may be highlighted directly on each retailer's website and/or featured in promotional emails sent to customers. If you don't have one handy, do a quick search at a site like RetailMeNot.com or FreeShipping.org, which are updated with the latest offers.
Amazon Prime
One reason retailers provide shoppers with abundant chances to get free shipping is that they must compete with the world's largest and most powerful e-retailer, Amazon. More than half of Amazon shoppers and an estimated 70% of wealthy American households are members of Amazon Prime, the subscription service that bundles perks like unlimited streaming music and video with free two-day shipping on most Amazon purchases.
Prime normally costs $99 annually, but it is selling at a promotional price of $79 for a year on Friday, November 18, only. If you only really want to Amazon's free shipping service for a brief period during the holiday shopping season, however, the smartest move is to opt for Prime by the month: Starting this past spring, Amazon began offering Prime at a price of $10.99 per month, rather than requiring that customers sign up for the year.
In other words, pay $10.99 and then all of your Amazon purchases come with free two-day shipping for a month. This time of year is also perfect for doing a free 30-day trial of Prime, if you haven't already taken advantage of the offer previously.
ShopRunner
Like Amazon Prime, the shipping membership service ShopRunner is available to new subscribers for free for 30 days. ShopRunner members get free two-day shipping (and free returns) with nearly all orders from dozens of major partner retailers, like Ralph Lauren, Staples, Under Armour, Drugstore.com, Adidas, Eddie Bauer, Timberland, Moosejaw, and Reebok. Subscribing normally costs $79 per year, but if you sign up with an American Express card, your annual membership fee is waived—so you can get fast free shopping with partner retailers totally for free.
Read Next: 10 Ideas for Easy Last-Minute Christmas Gifts
BOPIS
If you can't seem to find a way to avoid shipping fees, or if you need an item shipped more quickly than a free shipping promotion allows, the simple solution is BOPIS. That's the acronym used in retailer circles for Buy Online, Pick Up In Store. Many retailers offer this option free of charge, and sometimes purchases will be available for pickup at a nearby store within a few short hours of your order. This strategy especially makes sense when you're searching for last-minute gifts and you're worried about that expedited shipping will cost a fortune, or that your purchase won't be shipping in time.