This Grocery Store Will Give You a Free Uber Ride Home if You Spend $50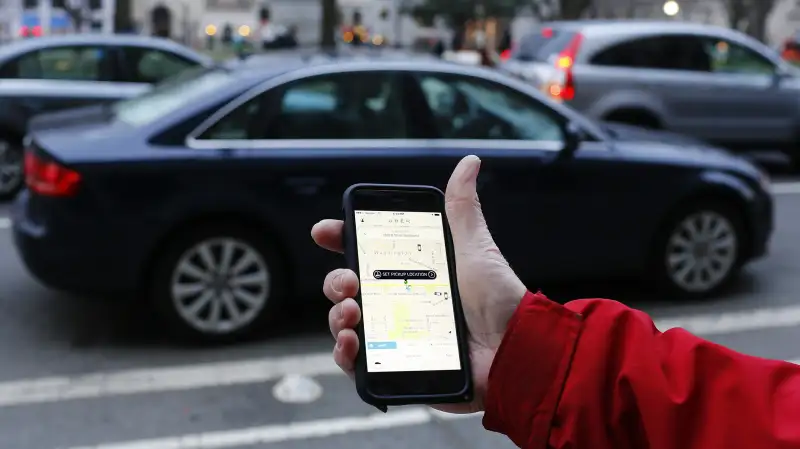 Andrew Caballero-Reynolds—AFP/Getty Images
If you don't have a car, it's difficult to stock up at the supermarket. No one wants to walk or ride the bus home lugging more than a bag or two of groceries.
Over the summer, though, a grocery store in Detroit quietly launched a program that comes to the rescue of shoppers who might otherwise have trouble doing a big grocery run—or who might be hesitant to go grocery shopping in the city in the first place.
The very special offer from the Prince Valley Market on Detroit's Michigan Avenue allows any shopper a free Uber ride home if he or she buys $50 or more of groceries. No registration or advance notice is required. "Simply ask the cashier for your free ride at checkout," Prince Valley's website explains.
Read Next: 7 Emerging Low-Cost Supermarkets That Will Save You Money on Groceries
When the Prince Valley Market first put the free ride promotion on the table, it had no takers, the Detroit News recently reported. "I think because people didn't believe it," Prince Valley Market owner Joe Gappy said. "But in the last couple weeks we've had 20 or so take advantage of it. I'm sure as winter comes, it will become very popular."
Customers are limited to free rides within a short distance of the supermarket. (Without such restrictions, one might imagine some bold shoppers requesting rides to Dearborn, Ann Arbor, or perhaps Chicago.)
Gappy told the Detroit News that the idea for the program originated with Jill Ford, who was hired by the city a year ago to lead a special entrepreneurial initiative for Detroit (and who, by the way, is not related to the family that owns the Ford Motor Company). The goal is to get people in the habit of cooking at home and buying more groceries—specifically, buying more groceries in the city, rather than feeling compelled to make big shopping excursions in the suburbs.
"Detroit is known as a place where fresh food is not sold, but it's not true," Gappy said. "The 'food desert' label is really a myth."
Read Next: Target Is Testing Grocery Delivery in This City