Europe Has a Plan for Free Public Wi-Fi That'll Put America to Shame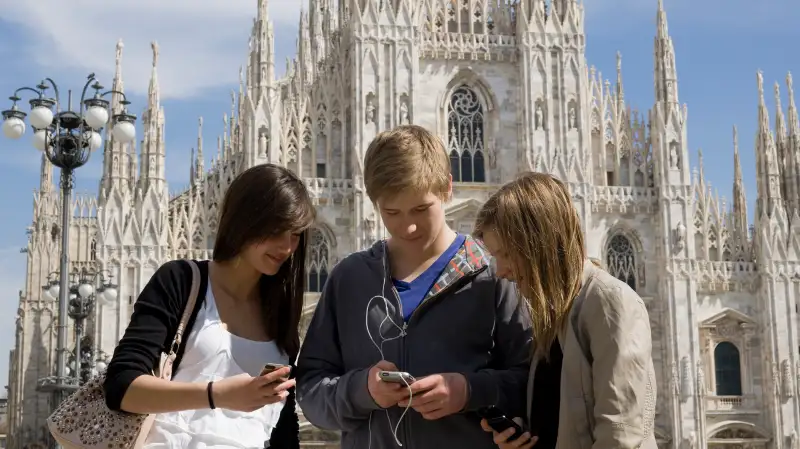 When the president of the European commission gave his annual state of the union speech this week, he hit all the typical SOTU talking points — unity, pride, stability.
But tucked amid all that was an unusual promise for EU residents: free wireless internet for parks, libraries and other public spaces across Europe.
"The European Union should not only preserve our European way of life but empower those living it," the president, Jean-Claude Juncker said. "We need to work for a Europe that empowers our citizens and our economy. And today, both have gone digital. Digital technologies and digital communications are permeating every aspect of life. All they require is access to high-speed internet. We need to be connected. Our economy needs it. People need it."
"So," Juncker continued, "we propose today to equip every European village and every city with free wireless Internet access around the main centers of public life by 2020."
The plan has a budget of €120 million, which would go towards funding the equipment and installation costs, leaving public entities to pay monthly subscription costs and maintenance costs of the equipment, Travel and Leisure reports. In order to proceed, the budget will need to be approved by the European Parliament.
If the proposal rolls out as planned, it will bring connectivity to at least 6,000 communities by 2020, according to a factsheet. The commission is also proposing a slew of additional goals for 2025: minimum download speeds of 100 Mbps for all European households; minimum download and upload speeds of 1 Gbps for hospitals, administrations, and other public services that use digital technology; and uninterrupted 5G access for major roads and railways.
Read Next: How to Get Free Hotel Wi-Fi
If Brexit moves forward as planned, the changes won't, of course, apply to the U.K.