$1 Flights? Frontier Airlines Launches 'Fly for a Buck' Sale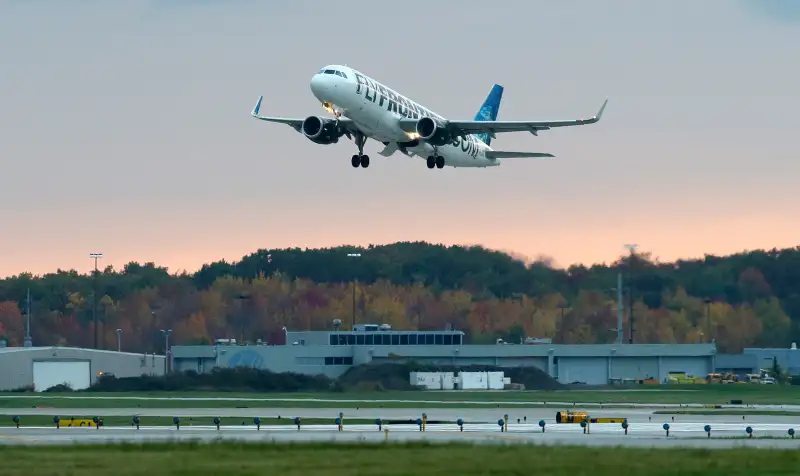 Frontier Airlines may have just announced a "Fly for a Buck" sale, and it's generating plenty of media attention—but it costs more than $1 to purchase a flight.
The full price of a flight runs as little as $15, after all fees are added in. That's still an incredible bargain, of course. It's just not $1, like the promotion might have you believe.
What's more, as of Thursday morning it looks like all of the $1—er, $15—fares have already been sold out. The cheapest flights listed on Frontier's site are $29, and after using the promo code 5OFF at checkout, the price drops down to $25. Again, that's quite a deal for a flight, but it's not $1.
The cheapest fares we could find (listed at $29) are for select routes such as Detroit to Washington (Dulles), Denver to Las Vegas, Denver to Phoenix, Orlando to Cleveland, and Cincinnati to Atlanta. Many other routes are priced at $50 or less. Bear in mind that these are one-way prices, and availability at the lowest rates is extremely limited for travel dates this autumn. It's possible that fares could be much higher in one direction or the other on your preferred dates. Frontier Airlines also charges passengers fees for carryon bags, reserved seats, and more, so even if you get a rock-bottom cheap fare, you could wind up paying significantly more in total.
What travelers might be especially surprised to learn is that, essentially, Frontier was hosting this same sale a week ago, only the airline wasn't playing the "Fly for a Buck" bait and switch game. Instead, fares were simply listed at $19 or $20, with all mandatory fees included, and prices dropped to $15 once travelers punched in the appropriate promo code at checkout.
Come to think of it, travelers would have had better luck getting the cheapest flight last week, before Frontier even announced its "Fly for a Buck" deal.