The Iconic 'Full House' Home Is up for Sale. See What It REALLY Looks Like Inside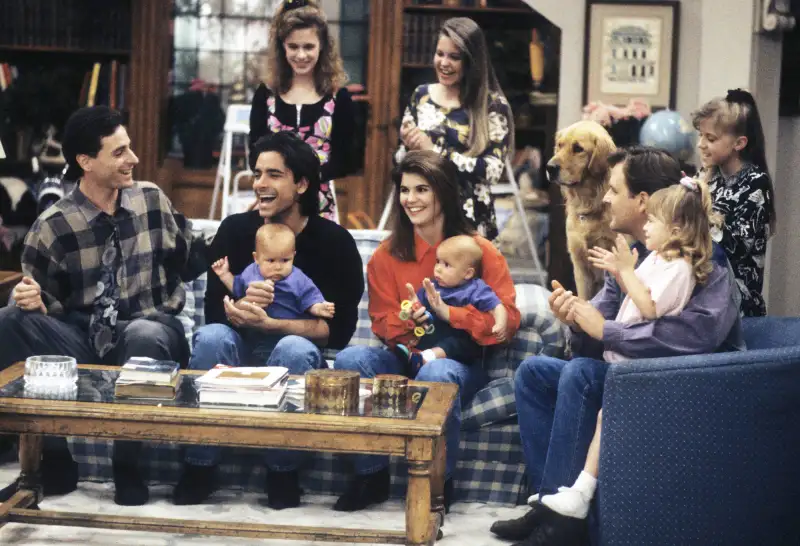 ABC Photo Archives—ABC via Getty Images
The San Francisco victorian made famous by '90s sitcom Full House is for sale -- although it might not look quite the way you remember.
Owned by none other than Full House creator Jeff Franklin, the home, whose facade has returned to the screen in Fuller House in recent years, hit the market late last week. The listing comes three years after Franklin purchased the property for $4 million and began renovating the 1883 victorian, according to The San Francisco Chronicle. Its asking price — just under $6 million — is almost certainly more than the TV family would have paid for the home. According to RealtyTrac, the house sold for just $725,000 in 1990, years before San Francisco home prices skyrocketed.
While the home's facade might bring back memories of Danny Tanner and his extended family cruising over the Golden Gate Bridge or picnicking in Alamo Square Park, fans scanning listing photos for even a hint of Full House's full house will be disappointed. The show's interior scenes were filmed on a Los Angeles soundstage, and there's nary a wood-paneled living room nor converted attic suite in sight.
While the home's next owner might not inherit the show's crayon art-decorated kitchen or Jesse and the Rippers' living room practice space, the three-level, 3,700-square-foot home does offer perks like a wet bar, high-end kitchen appliances and a backyard English garden, according to its listing. The house has four bedrooms and four bathrooms, including a "sexy master suite with walk-in closet and gorgeous, stylish bath," the listing says. Located near the southern end of San Francisco's Pacific Heights neighborhood, the home is five blocks, or a ten-minute walk, from the city's famous Fillmore Street. See the home below:
The home looks familiar from the outside
Courtesy Christopher Stark
But inside the house is another story
The modern home features abundant open living space
As well as a kitchen with high-end appliences
And four bedrooms, including a top-floor suite
The backyard features a patio and English garden
Correction: An earlier version of this story misstated the home's number of bathrooms.