Gas Prices Plummet in Many States, Down 30¢ in One Week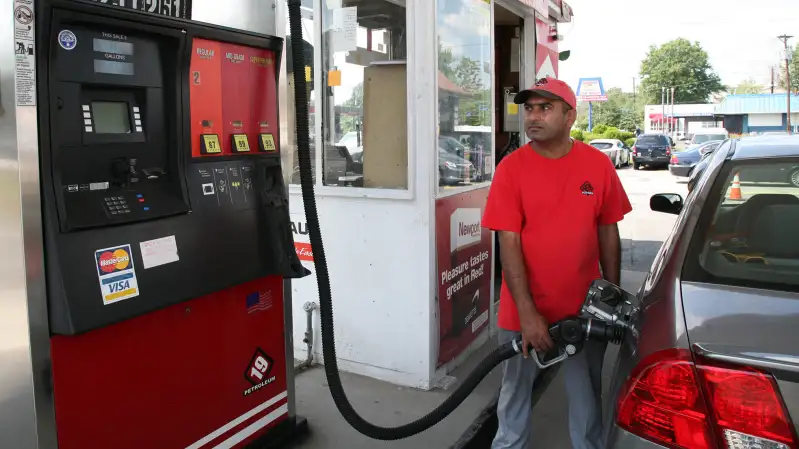 Yvonne Hemsey—Getty Images
When oil prices drop, so does the cost of filling up at the gas station. That's how things work normally. But the exact opposite took place in much of the country in August, as gas prices soared in the Midwest—rising 40¢ overnight in some locations—despite oil prices dipping to six-year lows.
The blame for the odd, frustrating situation was cast on problems at the Midwest's most important refinery, located in Indiana and run by British Petroleum. Now that the industry has had time to cope with the outage, prices are retreating—in some cases, almost as quickly as they shot up.
In Michigan, the statewide average dropped 32¢ per gallon over the past week. Average prices in Chicago fell around 30¢ too, though because the Windy City is so reliant on the Indiana refinery, prices remain roughly 40¢ per gallon higher compared with the rest of the state. Prices have dropped steeply in states such as Wisconsin as well, falling nearly 35¢ in Milwaukee over the past week.
The price crash in the Midwest has pushed the national average southward, reaching $2.47 as of Monday, according to AAA, down roughly 12¢ in the last week. Barring more refinery problems or other issues that could derail the current trend, the national average should keep inching toward the $2 mark this fall, as analysts have forecast.