Gas Prices Have Jumped Nearly 30 Cents in the Past Week — And They're Going to Keep Rising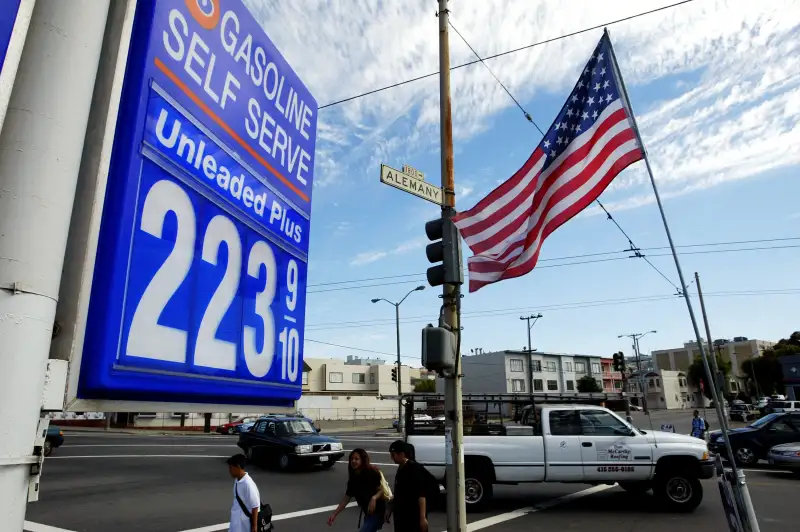 Justin Sullivan—Getty Images
Gas prices are expected to rise throughout the month of September due to the damage from Hurricane Harvey as well the potential impact of Hurricane Irma, the American Automobile Association said Tuesday.
According to the AAA, average gas prices have increased in 46 states in the past week; only Alaska, Hawaii, Idaho and Utah have seen prices remain steady. In 26 states, drivers are paying an increase as high as 44 cents from a week ago. On average, prices shot up nationwide by nearly 30 cents over the past week.
"Overall, gas prices are pennies away from topping the highest price ($2.67, August 15-18, 2015) Americans have paid for a gallon of gas in more than two years," the AAA said.
The weekly increase is largely due to the impact Hurricane Harvey, which ravaged Texas and hit the city of Houston particularly hard, disrupting production in the region's oil refineries. "At its peak, Harvey shuttered 27 percent of U.S. processing capacity. No refineries have returned to normal rates, but at least four are operating at reduced rates," the AAA explained.
And while consumers are still feeling the effects of Harvey, the country is bracing for another potential hurricane to make landfall. Irma, a Category 5 hurricane, was expected to cross the islands of Anguilla, Antigua, Barbuda, St. Kitts and Nevis, before heading over to the Virgin Islands and Puerto Rico, and possibly make landfall in Florida by the weekend. In anticipation of the storm, President Donald Trump declared a state emergency in Puerto Rico and Florida.
The AAA said it will continue to monitor the potential impact Irma could have on gas prices.