Drivers Are Paying Less Than $2 Per Gallon for Gas in More States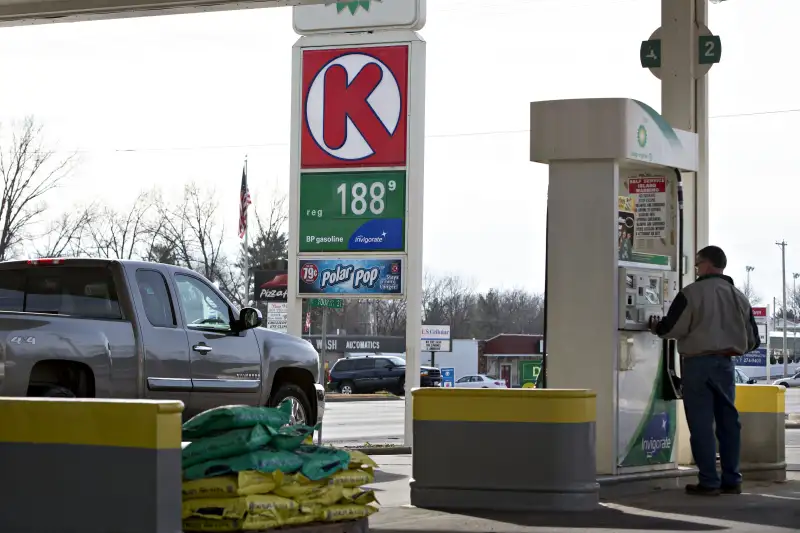 Bloomberg—Bloomberg via Getty Images
In 2008, a barrel of oil was selling for around $140 wholesale. That translated to gas prices of well over $4 per gallon for much of the country.
Today, even as prices inched up on Monday, oil is selling for under $50 per barrel. Because of the abundant global supply, oil prices—and, consequently, prices paid by drivers for fillups at gas stations—are expected to keep decreasing from their already-low levels.
This week's report from AAA notes that the national average for gas prices has declined in 11 out of the last 12 days, reaching $2.18 on Monday. That's 18¢ cheaper than a year ago at this time, though it's 5¢ higher than the national average one month ago and nearly 50¢ higher than the 2016 low of about $1.70 in February. (Back then, by the way, the price of a barrel of oil plummeted below $30.)
While gas prices rose in the spring and summer, forecasts have called on prices to retreat below $2 for drivers in most states in late summer and autumn, thanks to a combination of ample supply of oil, diminishing demand for gas now that peak vacation season is over, and the switch to cheaper winter blend gasoline. And right now, the forecasts appear to be holding up.
GasBuddy reported on Monday that there are now nine states where the average price for a gallon of regular is below $2, compared to just four states last week that were under that mark. (They are: South Carolina, Alabama, Mississippi, Texas, New Jersey, Louisiana, Tennessee, Virginia, and Oklahoma.)
Read Next: Why the Lamest Car on the Road Has Become a Hot Seller
What's more, within a month or so, analysts think that barring any unforeseen incidents the majority of states will have average gas prices below $2. And even when with high-price outliers like Hawaii and California are factored in, the national average should be under $2 by about Halloween.