Get Used to Gas Prices Under $3 Per Gallon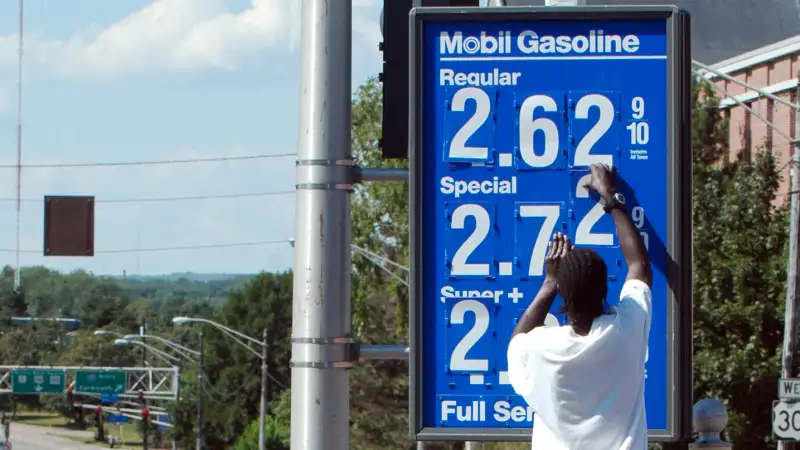 It seemed like quite a big deal when the national average for gasoline dipped under $3 recently. The price of the average gallon of regular had started with a $3 from late December 2010 all the way until the beginning of November 2014, when at long last it dropped below the mark. The national average as of Thursday, according to AAA, is $2.917, and some states, such as South Carolina and Tennessee, are averaging under $2.70.
According to a report this week from the federal Energy Information Administration, it looks like sub-$3 gas prices will be sticking around for a while. The report projects that gas prices will keep declining through the end of the year, with a national average of $2.80 expected for December. And the average for 2015 as a whole is being forecast at $2.94 per gallon.
The retail price of gasoline is tied to the wholesale price of crude oil, and due to bountiful supply and shrinking demand, the EIA is predicting that the cost of crude will average $77.75 per barrel next year, compared with $95 in 2014 and $97.91 in 2013. Accordingly, prices at the pump are expected to be cheaper in 2015—averaging $2.94, compared with $3.39 this year and $3.51 in 2013.
If the forecasts hold up, by December the national average will have dropped 90¢ from the 2014 high, and the 2015 average will be roughly 70¢ lower than that of 2012—when it was $3.63, the overall most expensive year (thus far) for gasoline.