'The Big Short' Gets an Epilogue and Goldman Sachs Gets a $5 Billion Fine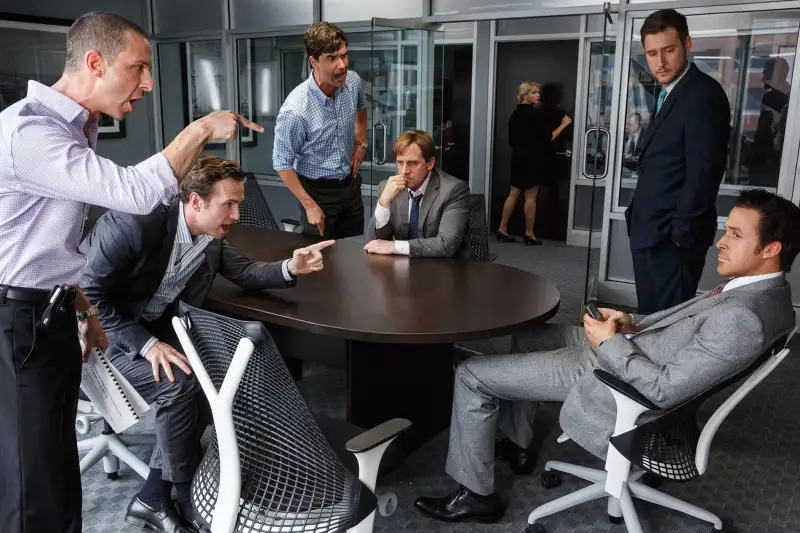 Jaap Buitendijk—Paramount Pictures
Thursday was a good day for people still looking for some closure after the financial crisis, as a few more pages of epilogue were written in our nation's most recent economic tragedy.
Goldman Sachs, one of the banks responsible for the meltdown, agreed to a $5 billion settlement for its role in kicking off the biggest financial disaster since the Great Depression. And coincidentally on that same day, "The Big Short," which told the story of unscrupulous banking in comedic detail, was nominated for five Academy Awards.
The settlement and the film's recognition come at a key time. Thanks to the film's against-all-odds feat of successfully explaining financial inner-workings so dry that no one noticed them for years, many people finally have a handle on exactly what caused the financial crisis. For better or for worse, sometimes it takes a Hollywood movie to successfully tell a story.
And with the Oscar nomination, "The Big Short" is suddenly legitimized and promoted to a larger audience, likely compounding and amplifying the public's understanding (and anger) about the recent past.
With more people suddenly clued in, it's possible that for the first time since the crisis, the public is in a position to actually appreciate and understand the settlement news -- at least more so compared to when Bank of America paid $16 billion or when JP Morgan Chase paid $13 billion for their roles in the catastrophe. It helps that the Goldman employees in the movie were a fabulous caricature of greed, almost drooling over the Christian Bale character's proposal for what appeared to be free money.
The $5 billion Goldman news appears to be one of the last pages of the American horror story. Though smaller than the other settlements--Goldman's participation was less than some other big banks--it provides an opportunity for the public to review the others and their billions of dollars, some of which will go to writing off mortgages that have fallen behind. Maybe with these new eyes, thanks to Adam McKay's movie, there will be some satisfaction there.