Here's What Goldman Sachs and JP Morgan Told Staff to Calm Fears About Brexit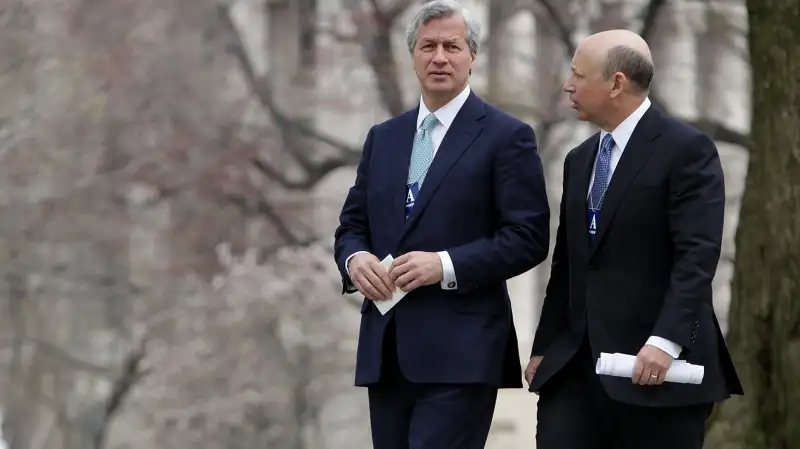 Global investment banks and large corporations have used London as a European base for years, thanks to low-ish taxes, proximity to the mainland, and, of course, an English-speaking workforce. For the thousands of banking employees there, Thursday's referendum to leave the European Union complicates matters and threatens jobs, since it would no longer make sense for a non-EU country to be a hub for EU business.
In internal memos, JP Morgan CEO Jamie Dimon and Goldman Sachs CEO Lloyd Blankfein wrote to calm their 16,000 and 6,000 employees whose jobs are at risk of layoffs and moves across the Channel. The CEOs remind employees that this vote did not signify an instant change, but that a lengthy process to increased isolation will begin.
Read More: The Markets are Panicking Over the Brexit Vote. You Shouldn't
Blankfein tersely noted Goldman's ability to weather change and stated a commitment to the people involved, as did Dimon. The JPMorgan CEO, in his longer memo, noted that bank would stay in the UK to work with local clients (emphasis ours), which would suggest paring down the large, global European market to a smaller British one. Dimon also expressed hope that future trade deals would see value in UK and European engagement. Here are the memos, via Business Insider.
Blankfein's memo:
Read More: 5 Reasons Americans Should Care About the Brexit Vote
Dimon's memo: