'Google for Kids' Is Coming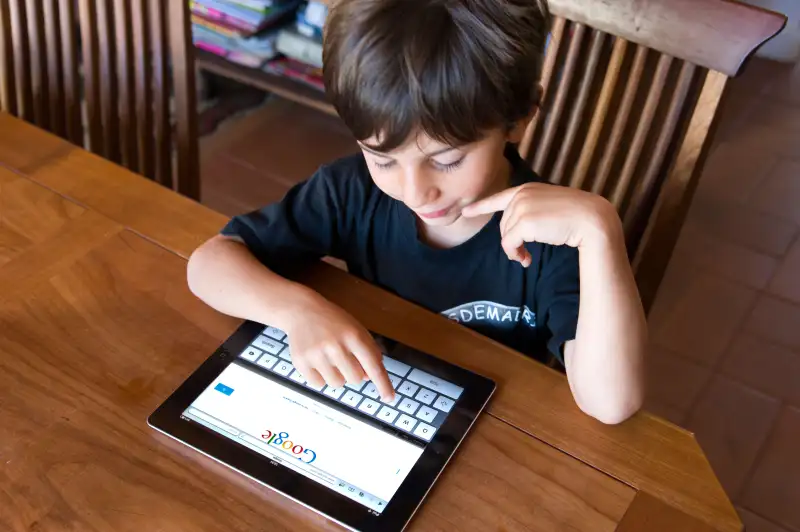 Google is working on versions of its services, such as YouTube and Gmail, that are specifically outfitted for children.
Currently, Google services are technically only meant for persons over the age of 13 years. Users attempting to create a new Google account are asked to enter their birthday, in addition to other information like username and password. Those under the age limit are directed to a page explaining Google's policy and linking to the Federal Trade Commission's web page on child privacy.
According to the Wall Street Journal, Google's new child-approved services will allow parents to control how their children interact with Google's products and what information the search giant collects from their child's activity. The Information previously reported that a version of YouTube featuring beefed up parental controls was in development.
Google currently limits its services to an older age group because the Children's Online Privacy Protection Act (COPPA) requires parental consent before a child's data can be collected, and restricts how that data can be used and stored. While web sites are not liable if underage users lie about their age, a person familiar with Google's plans told the Journal that demand from parents who want to create accounts for their children and a desire to remain in compliance with COPPA spurred the company to act.
Another reason for kid-centric services could be a desire by Google to break into the lucrative education market. The company's Chromebooks are low-cost laptops that might be attractive to schools, but the products are entirely based around Google services. A child-suite of Google apps might make Chromebooks a viable alternative to the iPad among educators interested in introducing technology into the classroom.
Some privacy advocates are not particularly thrilled by the prospect of more children making Google accounts. Jeff Chester, executive director for the Center for Digital Democracy, told the Journal the new services could threaten the privacy of millions of children, and that his organization had already shared its concerns with the Federal Trade Commission.