Google's New Pixel 4 Phone Starts at $799 — Is It Worth It?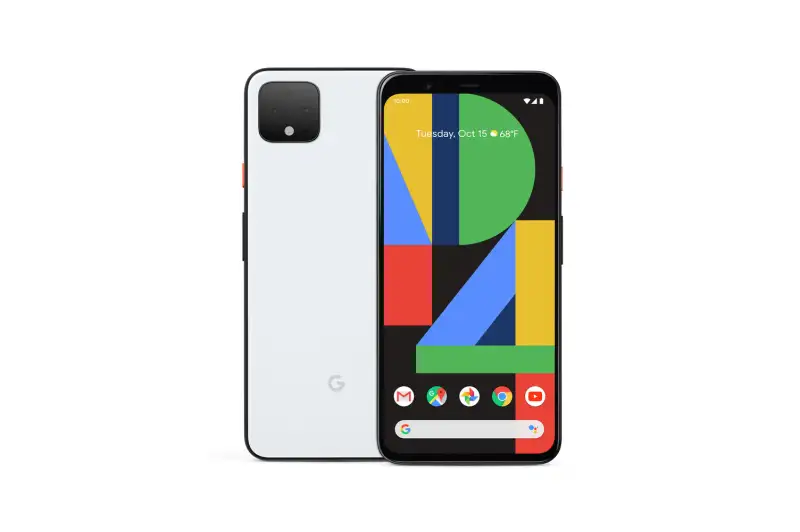 The latest version of Google's smartphone the Pixel 4 doesn't hit stores until Thursday, but the reviews are already in.
In addition to being available on all four major U.S. carriers for the first time, the Pixel 4 has five main new features. There's a face unlock feature where the phone only works if it recognizes you, a preliminary stab at motion sense (think of it as a radar for your car), an updated Google Assistant, a new 90Hz display, and a second telephoto camera lens.
The Pixel 4 is available for $799 for the smaller 5.7-inch screen version that comes with 64GB of storage, and for $899 with 128GB of storage.
But do critics think it lives up to the hype? Here's what people are saying.
Over at The Verge, writer Dieter Bohn liked the sleek new design, but thought the motion sense capabilities needed work. In theory, users should be able to swipe their hands to skip tracks or turn off an alarm, but Bohn found this feature only worked if the Pixel was lying flat on a table. Still, he praises the face unlock service for its speed and convenience, even as he worried that because the device doesn't care if your eyes are closed, someone could hold it up to a user's face as they slept to unlock it. The Google Assistant works much faster as well, and can now roughly translate a speech into text instantaneously. "For students, journalists, or anybody who needs to turn speech into text on a regular basis, it will be a godsend," he writes.
Engadget felt that the Pixel worked faster than ever before, and with the slick new design "the things you do on them just look better," writes Chris Velazco.
CNET wondered how the Pixel 4 will fare as Apple's iPhone 11 and 11 Pro and Samsung's Galaxy Note 10 hit the market. But for now, writer Patrick Holland was impressed that the Ambient EQ feature adapts the "screen's color temperature to make colors look more natural under different lighting situations." From Holland's perspective, amatuer photographers will have a lot to love, as the second camera will allow for night photography, including hard-to-snap pictures of stars, and will give images more depth. He thought the Motion Sense worked better than The Verge gave it credit for, but found it curious that "the batteries on the Pixel 4 and 4 XL are lower-capacity than the ones on the 3 and 3XL... I look forward to seeing how the phones handle in real life."
Android Authority is very, very upset that there is no wide-angle camera, proving that you can't please all the photography enthusiasts.
To the extent that there are consensus agreements, TechRadar hits them: If you can tolerate a lackluster battery, and face unlock and motion sense features that don't seem all the way there yet, the Pixel 4 has a great design and amazing camera features (with the Brightness and Shadow modes, you can now tweak an image before you take a photo).
We've included affiliate links into this article. Click here to learn what those are.