The Grab Your Wallet Movement Wants People to Boycott Donald Trump-Affiliated Retailers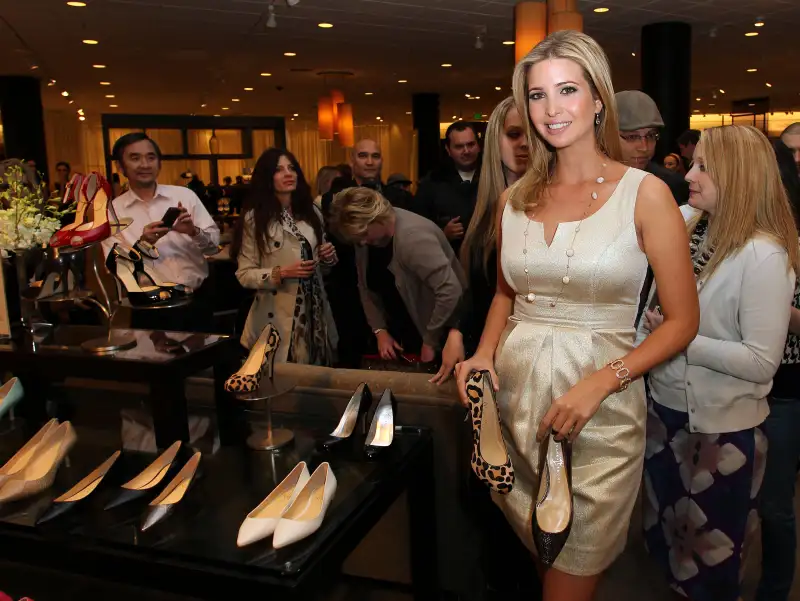 Frederick M. Brown—Getty Images
For those still upset about the outcome of the presidential election, one growing movement is encouraging people to take their frustrations out through their purchases.
The #GrabYourWallet movement, which launched last month to protest Donald Trump's statements about sexual assault, is calling for people to shun the companies and individuals that not only stock products sold by family businesses, but also those made by companies headed by Trump supporters, like Yuengling Brewery.
One of its founders, marketing specialist Shannon Coulter, told CBS Moneywatch on Thursday that some Trump critics were looking to channel their disapproval through their spending—and encouraged them to boycott companies that support him.
"College-educated women in particular are well aware of the epic consumer power they wield, and they're flexing that power," Coulter told CBS.
The campaign has already seen one victory this month: Shoes.com removed Ivanka Trump's shoes from its website, according to CBS. The #GrabYourWallet is now calling for people to stop shopping at Nordstrom, Amazon and Macy's, among others. It's also calling for a boycott of New Balance after an executive said Donald Trump's presidency would herald favorable trade policies for the shoemaker. In total, the list includes nearly 50 companies.
Unfortunately for the movement, boycotts in general tend not to work very well. That's because they often lack the necessary time and organization to really have an impact on a company's bottom line. However, a Trump boycott is aided by the fact that there are readily available alternatives to retailers that retail Trump products.
For those disappointed about the outcome of the election, a boycott isn't the only way to express dismay. Many are also donating to charities like the Planned Parenthood and Greenpeace, which support issues like civil rights and the environment that critics say may be threatened by a Trump presidency.
For a full list of companies on the boycott, and which Trump products they stock, check out this list.