Cheeseburger Inflation! Why Restaurant Price Increases Are Outpacing Grocery Costs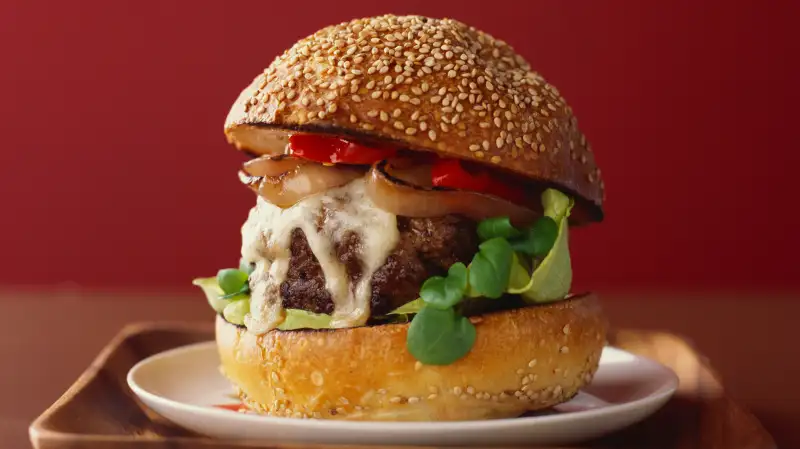 Keller & Keller Photography—Getty Images/StockFood
This may come as a surprise given the way that prices for eggs and a few other groceries have soared in 2015, but overall, supermarket food prices have barely budged over the past year. According to the Bureau of Labor Statistics, the "food at home" category saw prices increase just 0.3% for the 12-month period ending in November 2015. Prices for many grocery staples, including milk, coffee, beef, ham, cheese, and chicken have actually fallen during this time span.
Yet as the restaurant-focused publication Burger Business pointed out, inflation for the "food away from home" category—a.k.a. restaurants—hit 2.7% over the same period. In many cases, restaurants are increasing prices on items made with ingredients that have gotten significantly cheaper. "Supermarket prices for key items such as ground beef and cheese are down—both declining by 3.3% over the past year—while restaurant prices for cheeseburgers may be up," Burger Business stated.
Of course, the price of food is only part of the costs incurred in running a restaurant. Labor and technology costs factor in as well, as examples, and these have largely been on the rise. But other business costs, such as gasoline and transportation in general, have decreased alongside groceries.
So why exactly are restaurant price increases outpacing food price inflation in general? One explanation is that restaurants feel they're simply overdue to raise prices, and that whatever falloff in customer traffic they experience because of higher prices will be offset by higher profits from the customers they still do serve. This could be part of the reason why fast food restaurants are killing dollar menus and replacing them with upsells that force customers into spending at least a few bucks on each visit.