The 5-Step Guide to Launching Your Own Business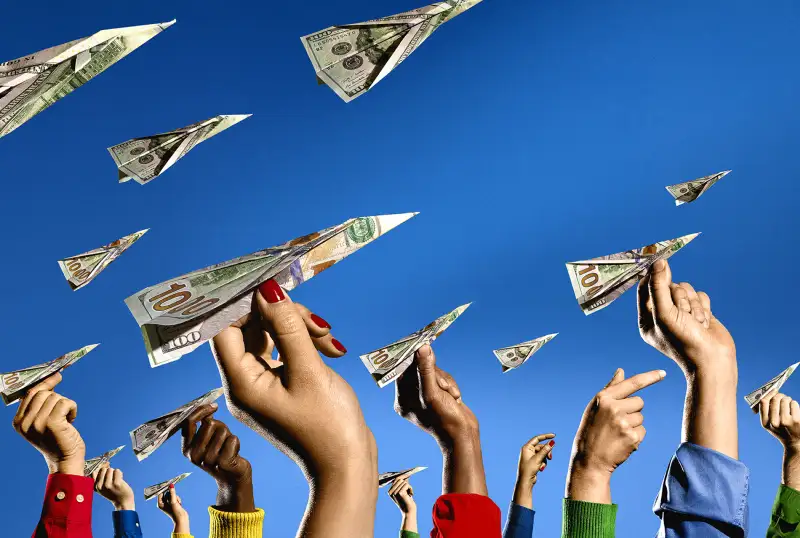 Leaving a desk job behind—and with it the demands of a boss and the constrictions of the corporate world—is a dream for many Americans. No wonder. Running your own business offers you a chance to call the shots, set your own schedule, and see your vision come to life. "It's not necessarily about money," says Sanjeev Sardana, who advises many entrepreneurs as CEO of BluePointe Capital Management. "It's about saying, 'I created something.' "
That said, taking a leap can pay off financially too, freeing you from a cycle of measly raises and hard-fought promotions. "There are people who do very, very well if they execute right," adds Sardana.
Today an increasing number of Americans are betting on their own business ideas, driving the percentage of the population involved in startup activity to 12%—up from less than 8% in 2010, according to the Global Entrepreneurship Monitor (GEM), a study by Babson College and other schools. And it's not just millennial tech whizzes. The average entrepreneur is a mid-career college grad, the GEM reports.
Most of these folks are taking the leap because they have spotted an opportunity, not because they have no other options. They are people like Spencer X. Smith, a 39-year-old father of two in Madison who left a corporate sales job a year ago to start his own agency, where he's already earning 60% of his former six-figure salary. "My goal is to take something really hard—digital marketing—and explain it in plain English," he says. Though he works weekends to get the business rolling, he says, "I absolutely love it."
Entrepreneurs like Smith have finally reversed a troubling recession-era trend in which more small businesses were closing than opening. Business births now exceed the deaths, according to the Bureau of Labor Statistics.
Before you say "See ya!" to your boss, it pays to make sure your idea has legs and your finances can handle the risk. Given what goes into a launch, "sometimes the best money spent is on plans you end up walking away from," says CPA Paul Gevertzman, a tax partner with the accounting firm Anchin Block & Anchin.
At other times, though, there's no walking away. You love your idea. You're willing to work hard. You're okay with the risk. All you need are the tools. You'll find them in this five-part guide, which delivers expert advice and insider tips on how to get off the ground and—hopefully—see your business soar.
Part 1: How to Figure Out If Your Big Idea Is a Viable Business
Part 2: How to Determine What Your Business Idea Is Worth
Part 3: 4 Smart Ways to Fund Your New Business
Part 4: How to Launch Your Dream Business Without Going Broke
Part 5: 6 Secrets to Surviving Year One of Your New Business